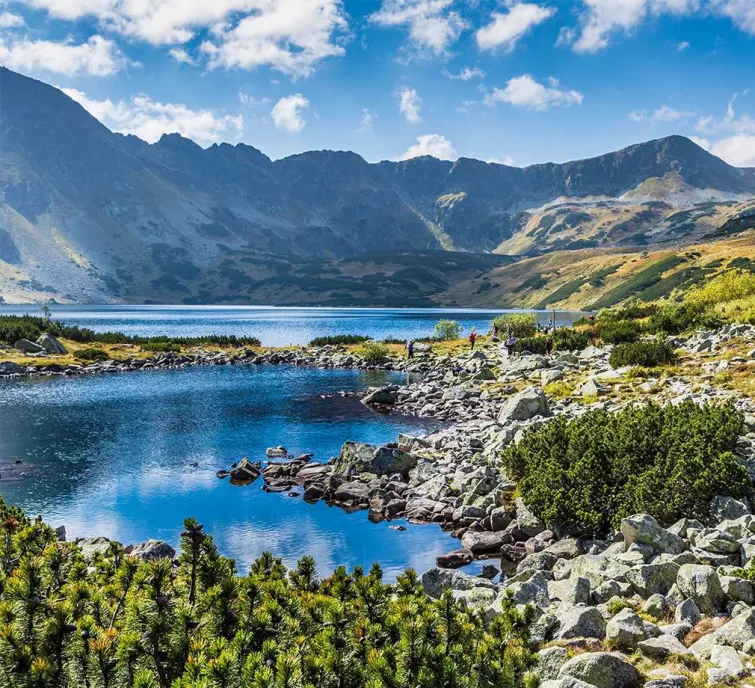 This promotional campaign is carried out within the "Małopolska – travel destination" project co-financed from European Union funds, as part of Measure 3.3 "Internationalisation of the Małopolska Economy", Sub-measure 3.3.1 "Promotion of the Małopolska Economy" type E. promotion of the region's economic offer – counteracting the negative impact of the Covid-19 pandemic under Priority Axis 3 Entrepreneurial Małopolska of the Regional Operational Programme for Małopolska 2014–2020.
The promotional campaign helps to rebuild inbound foreign tourist traffic to Małopolska and Kraków. The campaign comprises extensive promotional activities in various markets, including those of the United Kingdom, Germany, the United States, Austria, Switzerland, Italy, and the Nordic countries (Norway, Sweden, Denmark, and Finland). The project envisages a wide range of image-building activities, and the organisation of business missions and ambient marketing events. The campaign will have a dedicated landing page, and plans encompass social media profiles. There will also be an online advertising campaign focused on active, cultural, spa and wellness, and gourmet tourism, with an additional one focused on business tourism.
The "Małopolska – travel destination" project lasts from 1 November 2020 to 31 December 2023 and combines the efforts of the three Partners: the Małopolska Tourist Organisation (Project Leader), the Małopolska Region and the Municipality of Kraków (Project Partners).