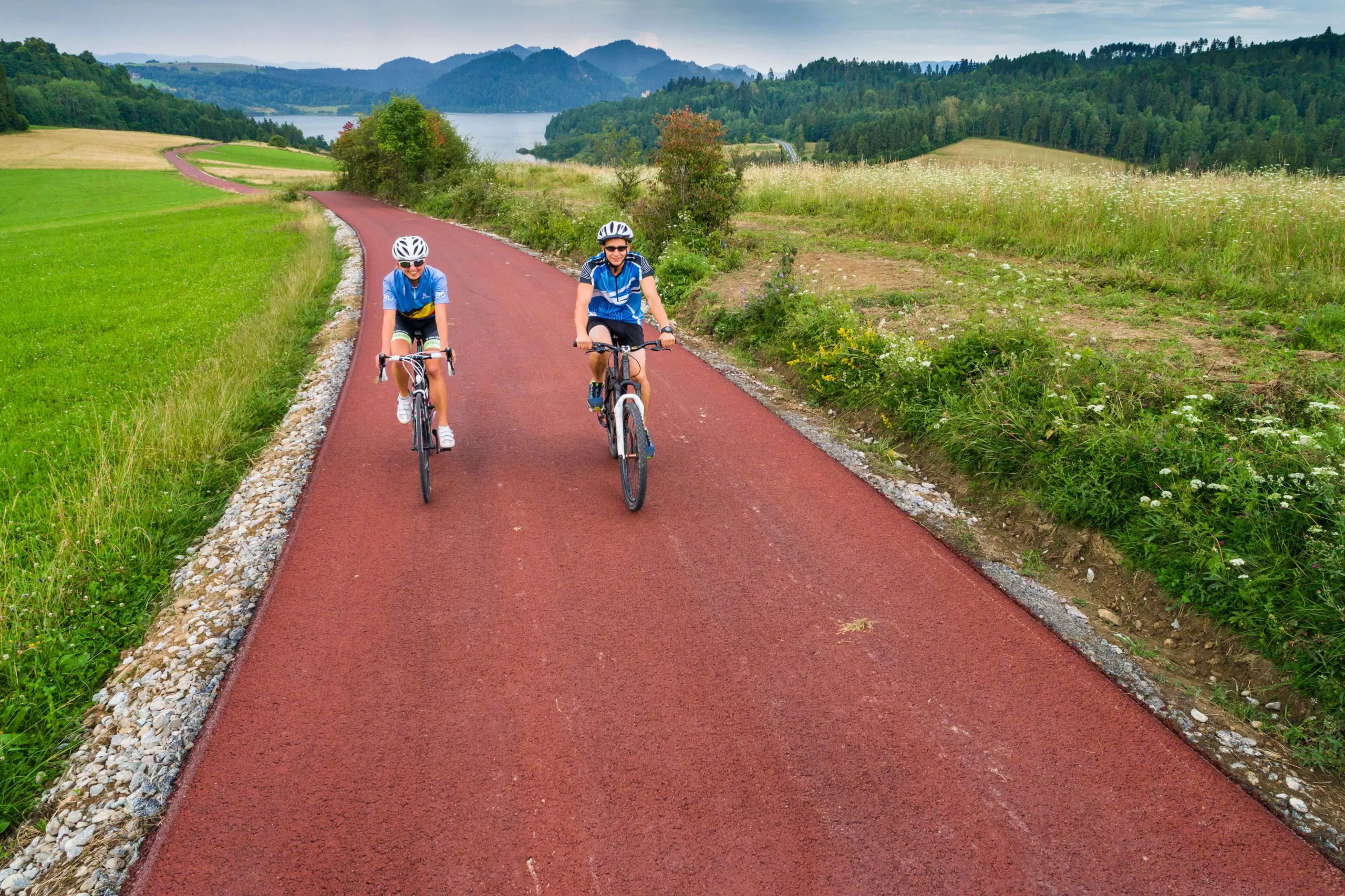 Cycling comfortably in Małopolska.
Have you heard of VeloMałopolska? It is a system of top-quality cycle routes that meets the European EuroVelo standard. Over 600km out of the 1000km of routes planned in the Małopolska Region have been upgraded and built to this highest of standards.
One of the most attractive cycle routes our region offers is the Małopolska section of the Vistula Cycle Route running for over 230km along Poland's longest river.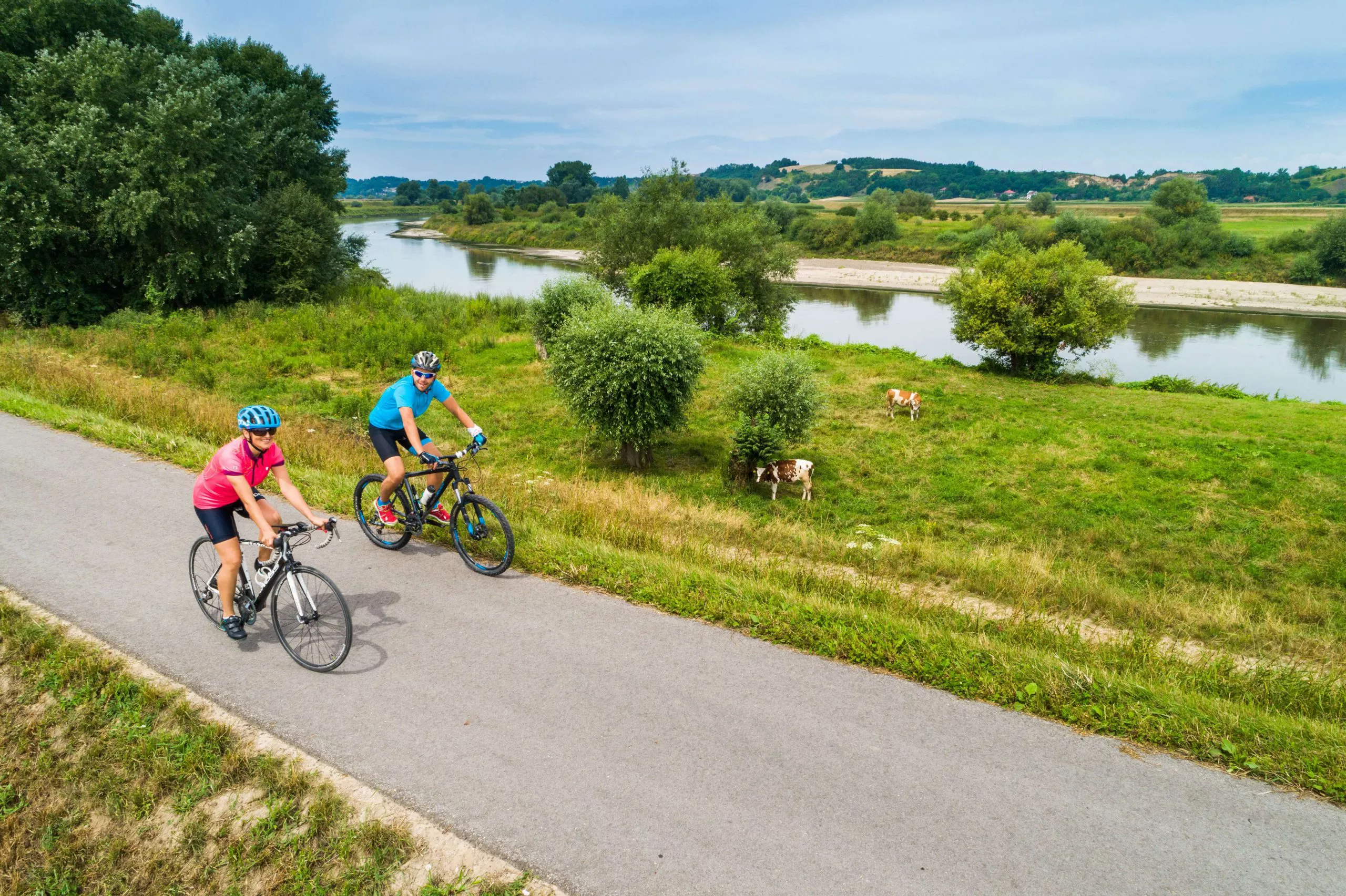 It starts at the Western border of the region, passing by famous fishponds that provided the King of Poland with fish in the Middle Ages and continuing through the Bielańsko-Tyniecki Landscape Park to Kraków and further east, of course along the Vistula. Then, after a picturesque loop around the mouth of the Dunajec, it reaches the western edge of the region and keeps going further on towards the distant Baltic Sea. As on that route you cycle along the river, you only have two steep climbs along your way. The still undeveloped gravel and dirt sections are also quite short.
There are also other VeloRoutes in Małopolska, as the network already boasts eight that have been proposed and designed to reach most subregions. The routes have been designed to cross areas of natural beauty to reach not only the main cities of the region, but also such gems as the Puszcza Niepołomicka forest, the Pieniny and the Mountains of Spisz, and even the foothills of the Tatras.
Detailed information on individual routes, their specs, and current status can be found here.
Most of the Vistula, VeloDunajec, EroVelo11/VeloNatura, and EuroVelo4/VeloMetropolis cycle routes have already been commissioned, while the remaining Velo routes along the Raba, Skawa, Prądnik and Rudawa rivers are being developed.
EuroVelo guarantees the highest standard for your route by issuing the EuroVelo certificate. It assures continuous travel on a route separated from regular road traffic with a surface allowing cycling in all weather conditions. The width also allows smooth passage to bicycles with two-wheel trailers, while the total difference of altitudes is kept below 1000m for your daily ride.
Małopolska has more to offer. Look and see: