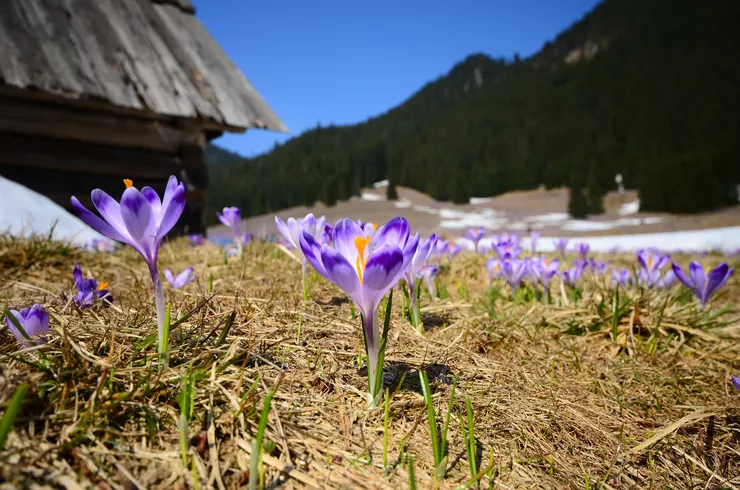 Your cheerful swing into spring.
If once upon a midnight dreary, you realise you're fed up with winter (particularly because it is drab and dreary), and you ponder – weak and weary – what to do about it, hesitate then no longer and treat yourself to steaming thermal bath that will make your soul grow stronger. Take a break and make a cheerful swing into spring. Only this and nothing more!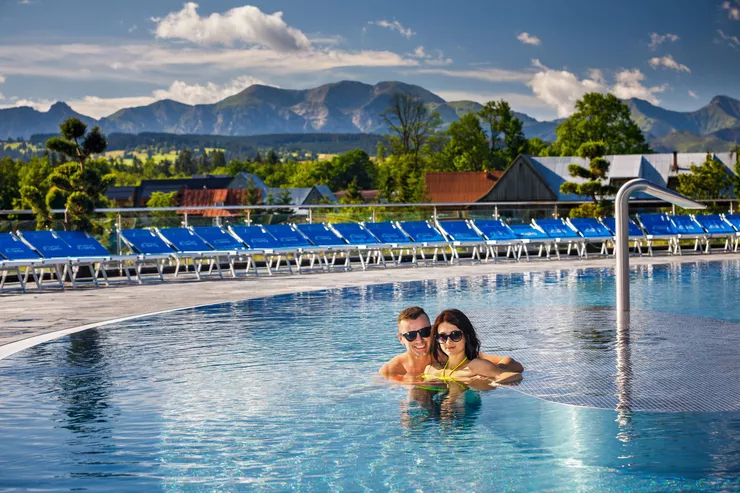 Yes, you are being officially invited, tempted, and attracted to visit Poland's largest thermal baths, and let your mind and body relax in Chochołowskie Termy while feasting your eyes on the beautiful snowclad peaks of the rocky Tatras that its outdoor swimming pools command.
Chochołowskie Termy invite you not only to its indoor and outdoor swimming pools with slides and massages, and the area called Saunarium but also to its beauty spa, gym, and restaurant offering local food among others delicious items on the menu. If you are curious to learn what normobaric chamber is and how it operates, Chochołowskie Termy is the place to see that for yourself, we only prompt it slows down aging, and improves physical and mental condition.
If, having indulged yourself with a leisurely soak in natural thermal waters, you feel a penchant for more active attractions, the skiing arenas on the Polish side of the Tatra Mountains face north so the snow cover is quite likely to linger here weeks longer than elsewhere. The valleys in a convenient distance cordially invite you for not-that-difficult walks among astonishingly beautiful landscapes. Whether you choose Kościeliska or Chochołowska (as the name suggests, it is very close to the thermal baths) you are in for a special treat in the months of March and April. The crocuses! The fresh green meadows are literarily strewn with myriads of those graceful flowers in pristine white, delicate violet-blue, and intense yellow offering fantastic photo opportunities.
So, what is your arrival date?
As the crocuses grow in the Tatra National Park, please mind the rules: you are welcome to admire them from the marked trail and only from the trail. Do not trample the crocus fields, and do not even think about lying among them or picking them – they look best the way they naturally grow, and many other tourists following in your footsteps want to see them the way you have found them.
Please also remember that the Tatras are Alpine mountains and can be quite dangerous in spring due to avalanches. Consult the experts: they can not only guide you but also suggest where avalanches are least likely to occur.
Małopolska has more to offer. Look and see: