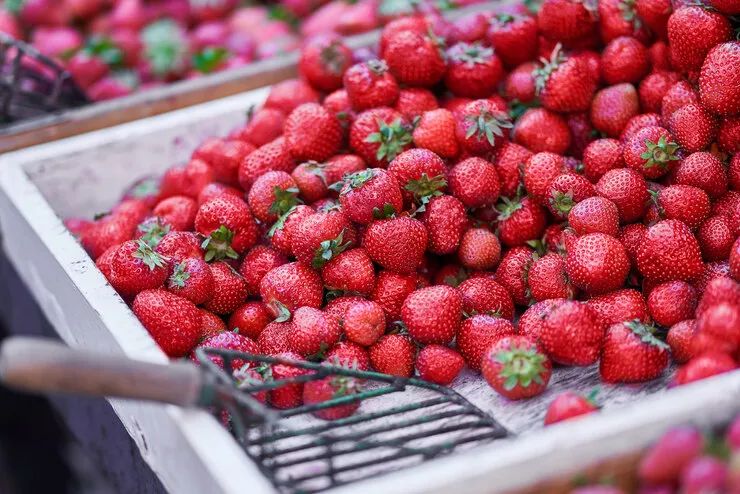 Veggie journey in this land of sausages.
Is there life for vegetarians in a country that made kiełbasa, its word for sausage, part of the English language? Fear not, the answer is a resounding yes. As long as you know where to look, your veggie journey in this land of sausages will be nothing short of abundant – both in variety and quantity.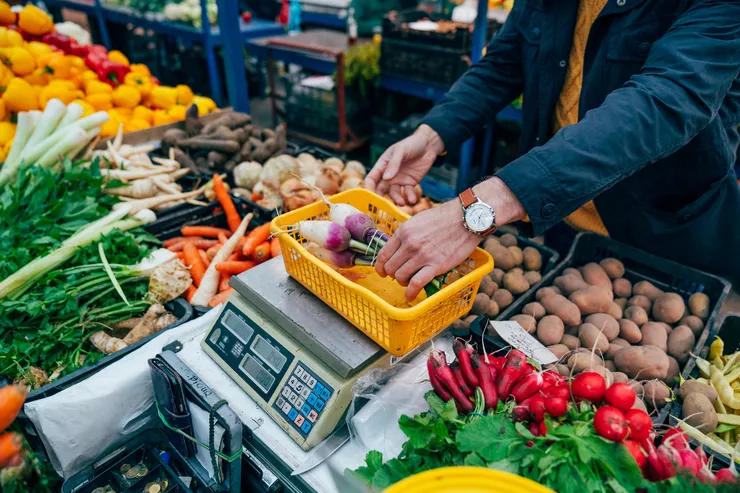 To prepare your favourite vegan or vegetarian meal, just walk to one of the vegetable markets in the morning. Vibrant vegetable markets where small, local, and organic farms proudly display their freshest produce, are strategically placed all around the city. Especially at this time of year, they offer the freshest temptations your taste buds.
But what if you prefer someone else to work their culinary magic for you? The abundance of options available for dining out is dazzling. Just look around for vegetarian sushi, burgers, plentiful other delicacies, and a myriad of other delectable delights awaiting your palate. They come in international, fusion, and local varieties. For, indeed, many local delicacies are now offered also in meat-free version.
Prepare for international favourites, fusion of favourite flavours, and obviously for locally inspired dishes, many of which have undergone a remarkable meat-free transformation. Pierogis, those quintessentially Polish mouthwatering dough pockets, have been stuffed with assorted fruit, and – the savoury option – mushrooms and/or sauerkraut, since time immemorial. Behold the recent developments: not only do they come in dozens of new varieties, e.g., with buckwheat, beans and delicious spices, but they are also 100% animal fat-free, rich cottage cream-free, and crackling-free. By the way, who needs those extras when you've got fresh parsley sprigs on top?
To uncover the hidden gems of veggie cuisine, it is always a very good idea to consult the locals. They know the way to the nearest greengrocers and street markets, where your culinary adventures can truly thrive. If you find yourself in Kraków, direct your steps to the bustling Stary Kleparz and Nowy Kleparz, as well as Plac na Stawach and Plac Nowowiejski operating daily. And mark your calendar for the Targ Pietruszkowy farmers' market on Wednesdays and Saturdays – it is more than a vegetarian paradise!
For even more support and insider tips, venture into the virtual world. There are Facebook groups like Krakowskie Jedlingi, you can also browse through informative websites dedicated to satisfying your appetite.
May your taste buds dance, your stomachs be sated, and your adventures be as carefree as can be!
For more information click here.
Speaking of the things we eat and drink that lack an ingredient believed important, Małopolska is also a heaven for drivers, who can make use of alcohol-free beers (and wines) here.
The Targ Pietruszkowy farmers' market is more than just a place to buy fresh food. It is here to connect people: customers to local food producers. It is all about direct sales – from a farm operating less than 100 miles away from you to your table. The market, which is a non-profit organisation, boasts that its goal is to provide you with organic, fresh, natural, and pesticide-free products to.
The strawberries, watermelons, asparagus shoots, and later plums and pumpkin you see sold by the roadside are just the most popular product of the season on display. They are there to attract you. A few questions asked to the sellers can lead you to other local produce as different as sauerkraut and honey.
Quite obviously, the trend of offering vegetarian/vegan fares is more popular in and around tourist destinations, however it is absolutely here, and it is here to stay.
Małopolska has more to offer. Look and see: