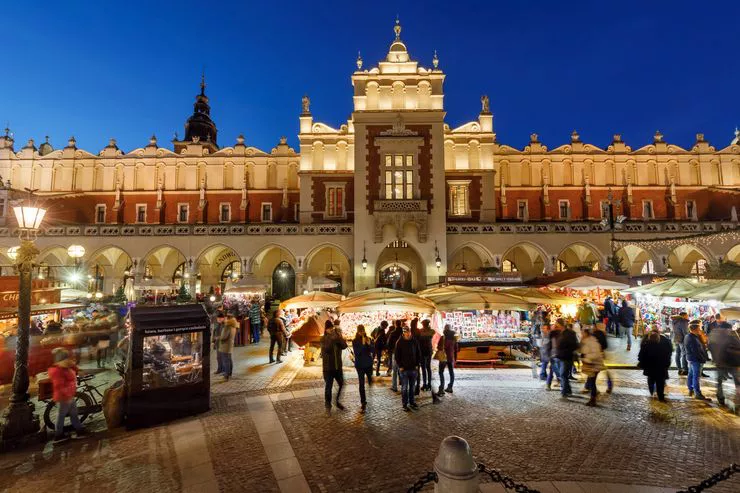 The Tinfoil Marvels of Kraków.
Dazzling with elements of local architecture in more colours than the rainbow has amassed around a minuscule Christ's Manger, Kraków Nativity Scenes are perhaps the gaudiest element of early December in the city.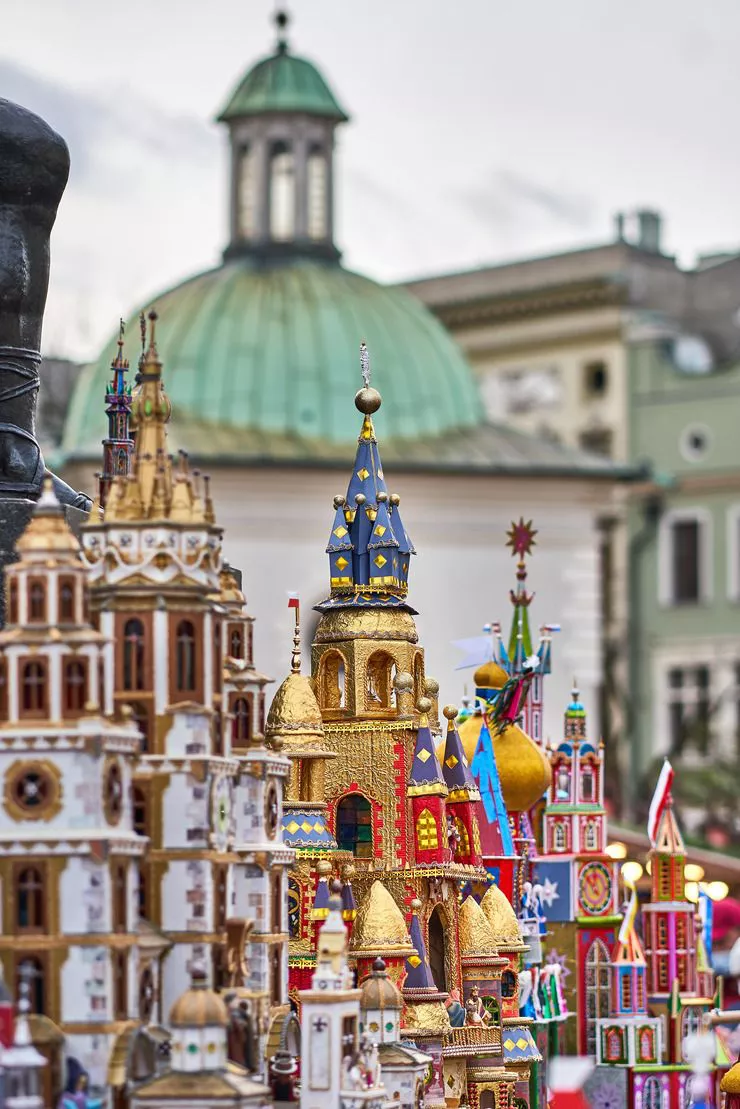 The custom of building nativity scenes and carrying them around from one neighbours' home to another dates back to the early Middle Ages. In Kraków, it took a particular turn about a 150 years ago. Masons and bricklayers, unemployed in winter as in those days construction was impossible for the cold, practiced the custom, adding to it not only a local touch but also an element of competition: this was enough for the elaborate style native only to the city to develop. Little wonder that in 2014, the Kraków nativity scenes found themselves on the National List of Intangible Cultural Heritage, and just four years later this unique custom made the first Polish entry on the UNESCO National List of Intangible Cultural Heritage.
From early December, these intricate works of art that took hours upon hours of meticulous designing and precise crafting, can be found in glass cabinets situated in strategic places throughout the city. Do you think you can find them all? Even if you don't, you can find more information on them here.
Every first Thursday of December nativity scenes are arranged on the steps of the monument to Adam Mickiewicz for everyone to see. At the blast of the first noontime Bugle Call from St Mary's, they are carried in a procession to the main seat of the Museum of Kraków in the Pod Krzysztofory Mansion. There a special jury appraises them, and the Director of the Museum announces the winners on the following Sunday. The winning pieces are exhibited until mid-February – the time when many of the nativity scene artists are already working on their new nativity scene projects.
At Christmas nativity scenes of the type more familiar to non-Cracovians are installed in all Kraków churches. Some are huge and some are small, some attract with live birds, others with moving figures. Some hints for the start include the Bernardine Church at the foot of Wawel and the Capuchin Church in ul. Loretańska.
Małopolska has more to offer. Look and see: