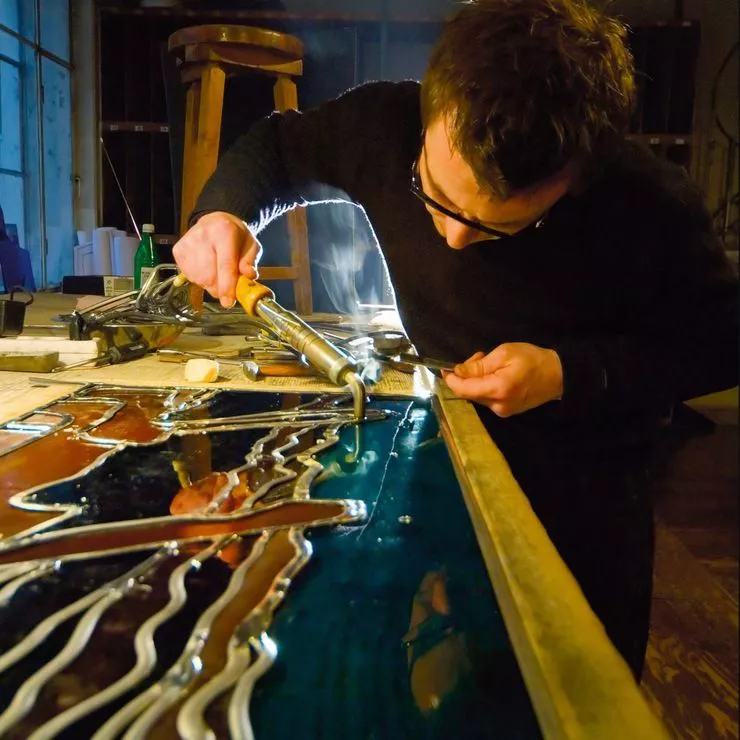 The Miracle of Light.
Stained-glass may seem a forgotten art, yet it has never ceased to fascinate, especially when you are dazzled by the beauty of the light that has penetrated the multiple colourful glass panes.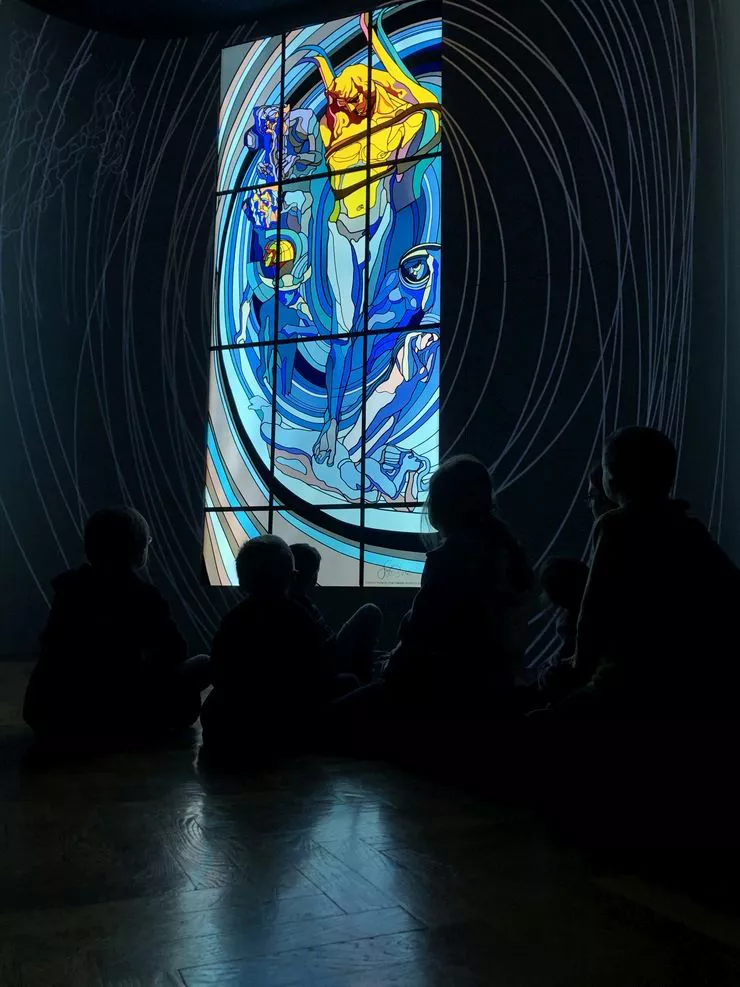 Małopolska boasts the largest number of preserved medieval stained glasses in Poland, and Kraków is the city of stained glass thanks to more than just plentiful presence of such decorations in the city's churches, ranging from the 14th-century Gothic ones in St Mary's Church in the Main Market Square to the early 20th-century God the Father – Let There Be Light! at the Western end of the nave of the Franciscan Church.
The city is proud to have retained a Stained Glass Workshop that doubles as a museum and has operated in Kraków continuously for 120 years. Now the museum has come out with its collection into the open and installed 18 lit-up obelisks in the Planty Garden Ring to demonstrate the city's stained-glass heritage hidden in churches, cafés and hotels, and even private houses.
The Kraków Stained Glass Workshop of S.G. Zeleński was established in 1902 and soon employed Poland's prime artists. Early in the 20th century, they made a powerful creative contribution to the then prevalent Art Nouveau. That was when the local stained glass designs developed their distinctive features that earned them the label of the Kraków Stained Glass School. Operating today under the supervision of its artistic director Piotr Ostrowski, the workshop continues to receive commissions and turns out new works. You can learn more about them at zelenski.pl and piotrostrowski.art. To find out more, you can click here.
Stained glass decoration was a crucial element of medieval theology, benefitting from the symbolic sense of light being manifestation of God's presence in the world. Removed from the churches in modern times, stained-glass decorations once again became fashionable in the 19th century.
Visiting Kraków in 1820, Bertel Thordvalsen was captivated with the "ancient windows" of St Mary's. The Danish artist's appreciation sparked off general interest in the works and helped their conservation.
The Museum situated at al. Zygmunta Krasińskiego 23 invites you to more than just guided tours (each day two plus any number of individually booked ones in English). It also runs workshops and courses in stained-glass decoration offering creative relaxation and the joy of making your own object, beautiful and unique.
Małopolska has more to offer. Look and see: