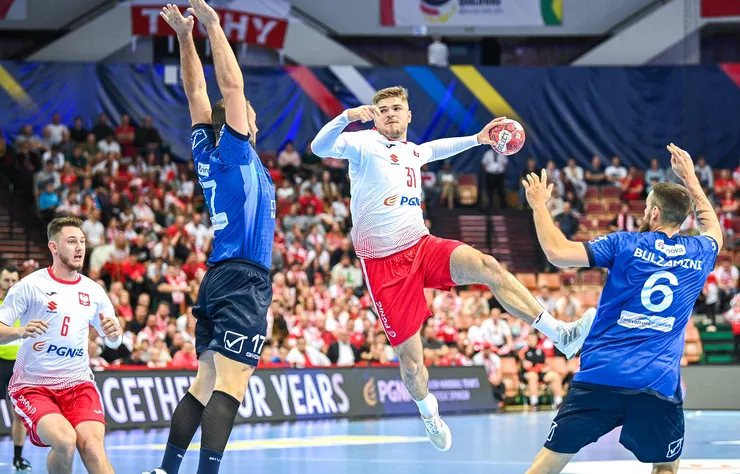 Stick Together.
How about joining the 28th IHF World Men's Handball Championships, an international festival of sport and fun that Kraków and Małopolska are getting ready for in January 2023?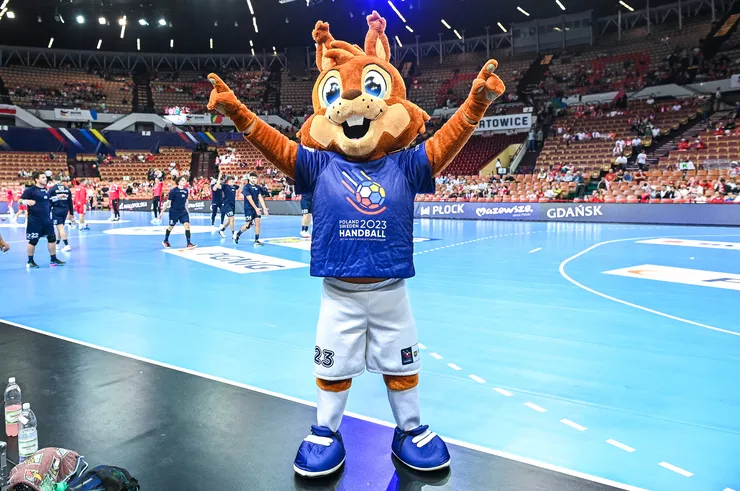 Poland and Sweden will jointly host the 28th IHF World Men's Handball Championship from 11 to 29 January 2023, and Kraków is one of the five host cities. Kraków will host 21 matches throughout the event as the Tauron Arena will be the venue for all the Preliminary Round games of Groups A and F, while groups B and E will compete in nearby Katowice. Later, from 18 to 22 January, Kraków will also be home to Group I Main Round. Other Polish host cities are Gdańsk and Płock, while the Swedish leg includes Malmö, Gothenburg, Jönköping, Kristianstad, and, obviously, Stockholm.
The event's slogan Stick Together became the framework for the Championship's communication as it comprises five distinctive though similar messages: Stick together as fans, Stick together as a team, Stick together to challenge, Stick together in the arena, Stick together to win, and the overarching sixth: Stick together for fair play. Seen from that angle, sport is a platform for making friends, especially in a world that becomes ever more strongly divided and brimming with misapprehensions. People from various backgrounds compete on level playground and build joint memories, eliminating the differences between them and overcoming difficulties. A valuable reason to come to Kraków for the championships. The more so, as referring to the city, the president of the Polish Handball Union emphasised that "choosing host cities, the organisers opted for the cities that guarantee plentiful cheering and full stands".
Kraków Arena is the second largest of the competition's nine stadiums. A venue of multiple international and continental sports events, and assorted competitions, it has also been the stage of numerous cultural events, including huge concerts, notably performances of film music. One of its hallmarks is the country's largest LED media façade covering 5,200m² of LED strip lighting and one of the continent's largest LED screens covering nearly 550m². Adapted also to the organisation of trade fairs, congresses, conferences, and business events, the hall boasts 22,000 seats, yet its capacity is reduced to around 18,000 for concerts, and 15,000 for sports events.
For more information on the event click here.
At the moment, tickets to individual matches of the Group Stage played in Kraków from 12 to 17 January range from as low as £6 to £30, while those to Group Stage matches (18, 20, and 22 January) – from £10 to £50.
Stick Together slogan was originally used for the resin with strong adhesive power used by handball players and approved by their federations. However, the 2023 Championships award a new meaning to it.
The defending World Champions are Denmark, who having won the title two times running in 2019 and 2021.
Małopolska has more to offer. Look and see: