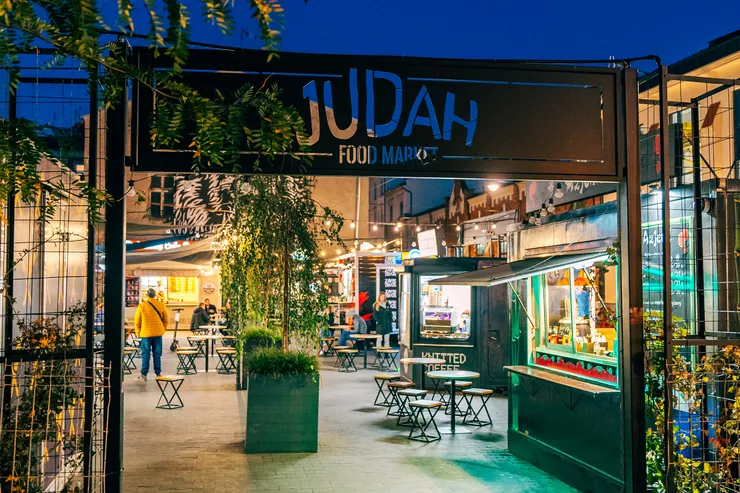 Pro tips for a quick bite.
Street food, making greater and greater ripples all around the world, is nothing new to Kraków. For many locals Obwarzanek krakowski, the tradition-ensconced ring of parboiled and then baked bread is the absolutely favourite snack bought from a stand in the street (Make sure it has Protected Geographical Indication logo.), and eaten either on the way to school or work, or during a break.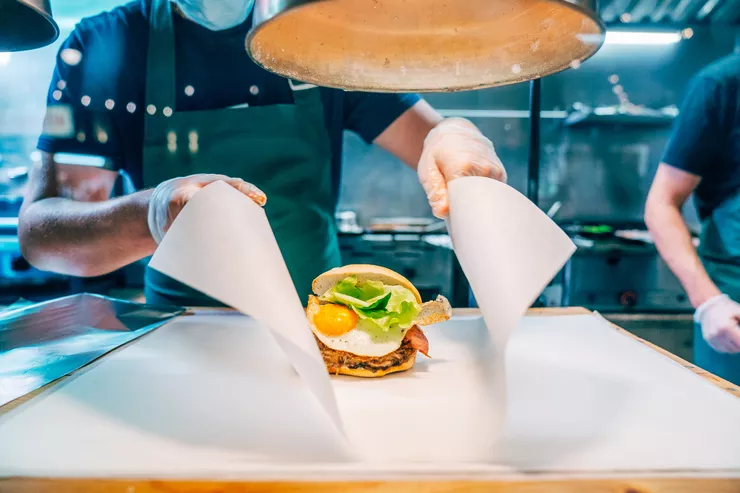 Kiełbaski z niebieskiej nyski is a highly unlikely street food joint that has been with us for over 30 years is a blue Nysa van parked between Hala Targowa  and the railway bridge in Grzegórzki area. Whether in thunder or in rain, you will find it there from 8pm to 3am (save for Sundays and national holidays). The menu is always the same: sausages freshly roasted over crackling fire, a fresh roll, ketchup/mustard, and oranżada: bottled syrupy drink that some remember from the time of communism. This is where the menu ends. The quality of the food, the smiles of two gentlemen, and the small of beechwood make this legend inimitable.
When in Kazimierz and hungry, most locals make their way for the Okrąglak, the round structure in the centre of Plac Nowy. The place is rumoured to have the county's best zapiekanki – long pieces of bread baked in a stove with cheese and – you name the ingredients, as you know your taste preferences much better than I do. All I can say is that if you click here, you'll certainly find something fitting your preferences and satisfying the appetite!
You think hamburgers are American? Or perhaps come from Hamburg? The locals in the know will turn their heads in disbelief and point out to one of food joints offering Maczanka krakowska. (Judah Food Market is the address I can prompt.) In that, they are seconded by more and more gourmet tourists returning to the city and to its Maczanka. The simple dish consumed by Kraków students and workers from over a century ago is the more savoury predecessor of a hamburger, which owes its superior taste to the gravy it's soaked in. After all, maczać means "to dip".
Walking along ul. Starowiślna when the weather is fine, you are likely to run into a long queue. They are the connoisseurs of ice-cream from the not-that-distant mountains, many of them ready to defend the opinion that there can be no ice cream better than these in the city and in Poland. A view that may be hard not to subscribe to once you've tasted them.
Małopolska has more to offer. Look and see: