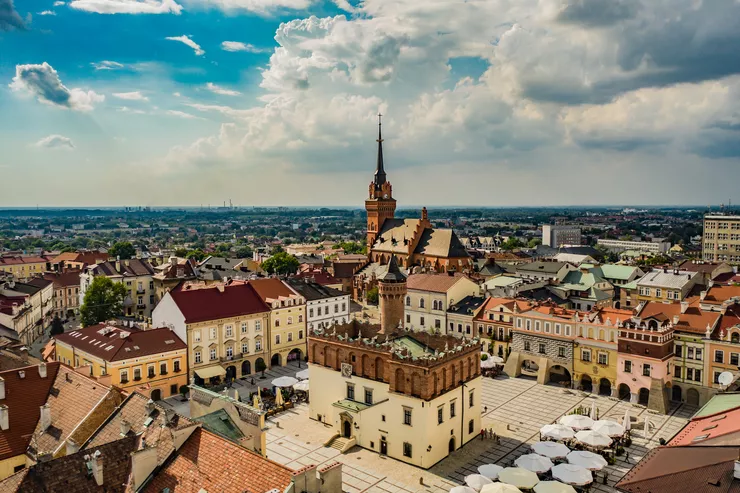 Plunge into Małopolska.
Why not treat yourself to a bank holiday weekend in Małopolska, a region whose diversity gives you positive surprises at every turn, whether majestic mountains, forests and lakes, unique architecture or simply great food? It provides a wealth of wonderful options to explore great locations, experience a different culture and – in particular – give you a break from the daily grind. It is a region for everyone – the active and the hedonistic alike. The options are many.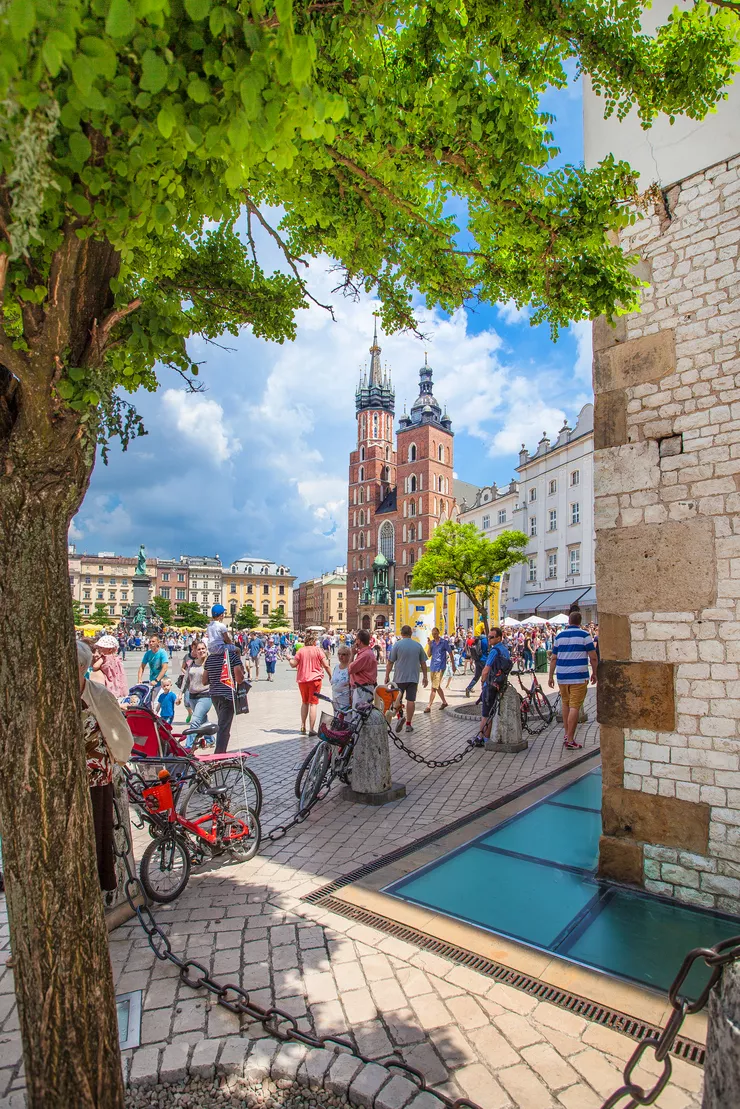 With numerous museums and galleries and a fascinating built heritage, the streets in the city centres are perfect for wandering around, picking out your restaurant or bar and talking to the locals. Its cities are a perfect destination for breaking away from the daily routine. That is why it is called a city break!
You'll find comfortable hotel accommodation throughout the region offering perfect relaxation, and if you opt for a spa, there will also be world-class rejuvenation.
From April to October there are so many things happening in Małopolska that you are certain to find something for yourself, whether concerts and events, sports and active leisure, or spas and gourmet places. Catering for your palate, there are plenty of restaurants serving both local cuisine and international menus.
Tarnów has the warmest climate in the country (hence the vineyards!) and the recently renovated colourful Market Square and city centre, while its nearby attractions range from Bochnia Salt Mine to a modern concert hall with magnificent acoustics standing "in the middle of nowhere" in Lusławice, next to a lush arboretum full of beautiful blossoms in May.
Kraków, perhaps needing no advertisement as the Royal Capital City of Poland, has been a magnet for tourists thronging to its spacious Main Market Square and its narrow streets for heritage, cuisine, and hundreds of other reasons, festivals certainly included.
Zakopane is a great starting point for walks in Poland's highest mountains, and offers a wealth of hot springs in its immediate vicinity.
These are just the first three locations. There are so many others to discover as Małopolska has a wealth of opportunities to explore!
You will certainly find some British touches, and can even enjoy a full English breakfast. Toast, fried eggs, and sausages (more often than bacon) are very popular, while mushrooms, baked beans, and grilled tomatoes can be found quite easily. I'm afraid that variations of bubble & squeak are a rarity but not unheard of.
Black pudding is something you can find in many places and varieties, just ask for kaszanka. It may come with liver and/or buckwheat inside.
Local craft breweries make delicious ales and lagers, but please remember that their alcohol content may be somewhat higher than in the UK.
Małopolska has more to offer. Look and see: