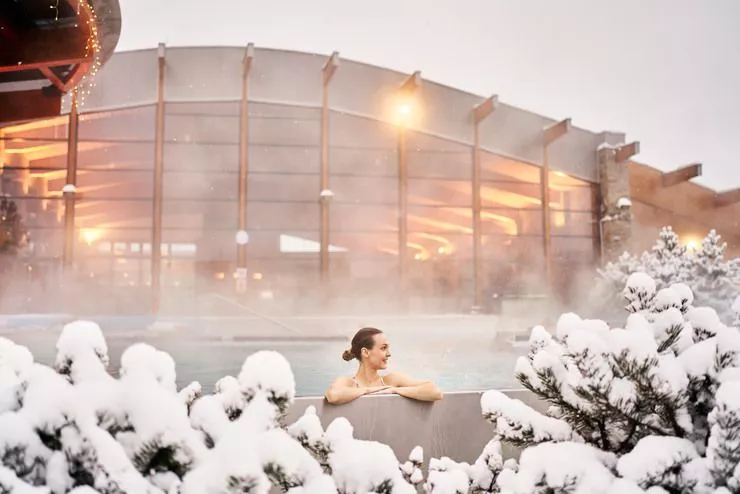 Pampering your body and soul in Białka Tatrzańska.
Welcome to an exceptional combination of sport and spa, active pleasure and pampering your senses, with folklore and fun on top of those! Feel the unique climate of a Highlander village, and explore its pistes and thermal baths.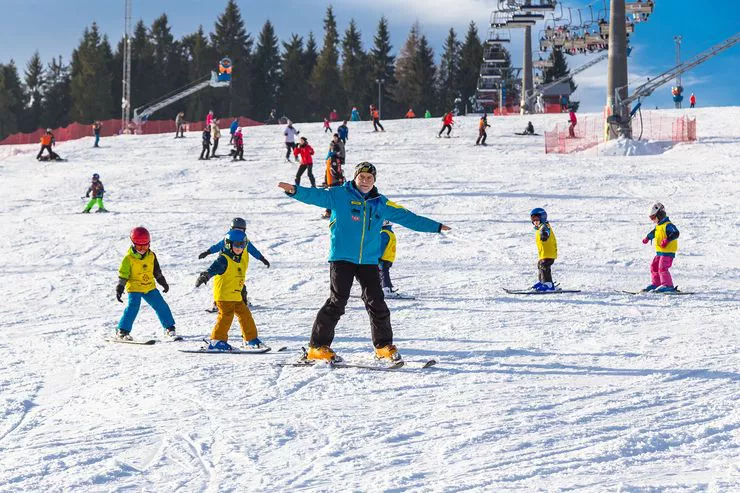 The traditional Highlander village in question is Białka Tatrzańska. Situated in the beautiful Podhale region on the knees of the lofty Tatra Mountains, it doubles for a great ski resort and has one more advantage, as the hot springs lying deep underneath it allow you to combine physical exercise with relaxation in hot water. The sense of wellness and comfort can be reinforced further by beauty treatments and delights of the kitchen. What can be greater and more relaxing after a whole day spent skiing or snowboarding on the snowy slopes than immersing your body in thermal waters?! Anyone who knows the experience also knows that there is no better après-ski! Catering to visitors in the need of such exercise and relaxation, Białka Tatrzańska offers particular attractions at Christmastime and around the New Year.
To learn about even more attractions prepared for you by the Bania Hotel, click here.
The thermal baths of Bania Hotel cover over 1,350 m², which is more than two tennis courts for singles.
The water for the pools is mined from the depth of 2,500m and must be cooled from its original 80°C/176°C.
O! We might have forgotten to tell you: children are welcome, and there are special attractions designed for them.
Małopolska has more to offer. Look and see: