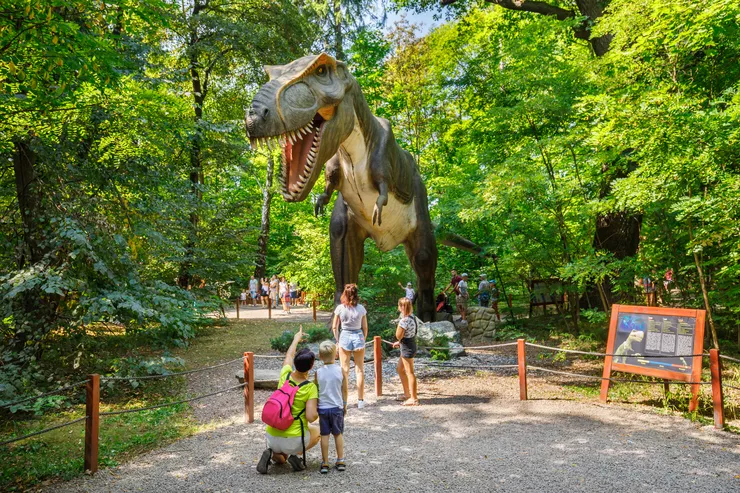 Outdoor leisure for all moods.
Małopolska has attractions to cater for those with a powerful taste for adrenaline, those with a strong penchant for nostalgic meditation, and for those in between. How about going quickly together through some options we've picked for all of them?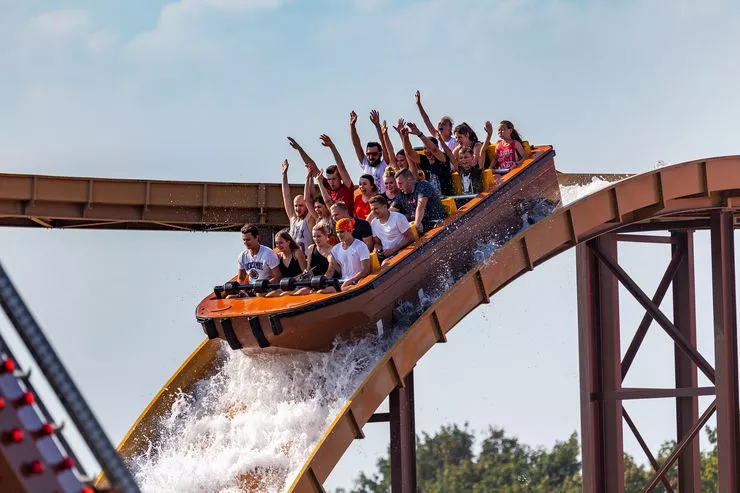 The very name Energylandia promises maxed out thrill, and it is precisely what this amusement park, Poland's largest with record-breaking roller and water coasters, and swings, offers. Just may the force be with you, and the force in Energylandia reaches 5G. The need for fastening multipoint seatbelts is lower in the adjacent Zatorland Amusement Park, as the rides it offers are more classic, yet the animatronic dinosaurs and giant insects make sure the adrenaline level stays high, especially among the younger visitors.
If you just want to give your heart a faster beat, you can choose to hike to the top of one of the mountains with observation towers, why not the one in Krynica Zdrój?
You can also choose a golf course of course! The Royal Kraków Golf & Country Club designed by the best over 100 acres offers 18-hole and 9-hole rounds and a driving range.
If you find golf still too energetic, why don't you visit the seven zones of the Sensory Gardens of Muszyna? Meditate in the sound zone, where you can listen to the birds chirping among the rustling leaves of the trees standing over a whispering stream. For other outdoor attractions and the remaining zones of the Sensory Gardens click here. Once your appetite for outdoor exercise has returned in the quiet of the Gardens, you are welcome to use the equipment for outdoor exercise in their health zone. Who knows, perhaps it will make you turn your gaze towards Energylandia?
The design of the Kraków Valley Golf & Country Club was entrusted to Ronald Fream, a weathered American designer. It offers a par 72 championship golf course arranged among the scenic Małopolska landscape. It is the official venue of European Senior Tour, and the course record of 63 belongs to Ian Woosnam (1 June 2008).
The observation tower in Krynica rising nearly 50m (160ft) over the ground is the region's highest but still it is only one of a score built in the region.
Małopolska has more to offer. Look and see: