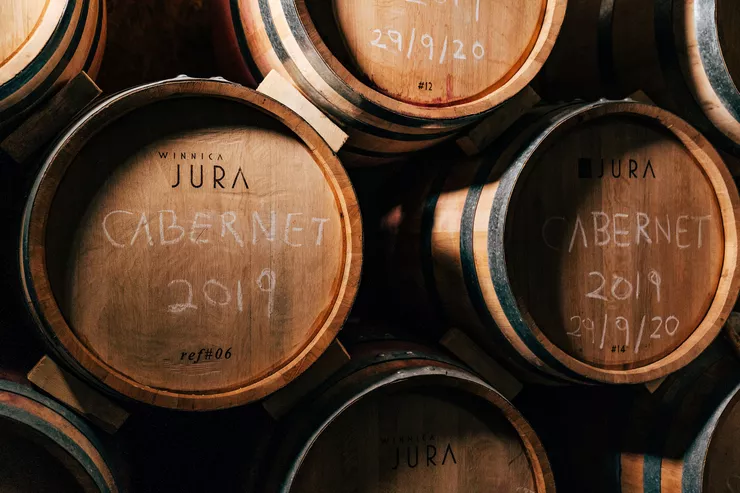 Na zdrowie!
Elsewhere around the country our compatriots may perhaps bear a grudge against associating Poland with alcohol, yet that is not the case in Małopolska. In our region, we relish in the tastes of fine alcohols, ranging from craft beers and wines to potent Śliwowica, which we suggest should be sipped rather than quaffed.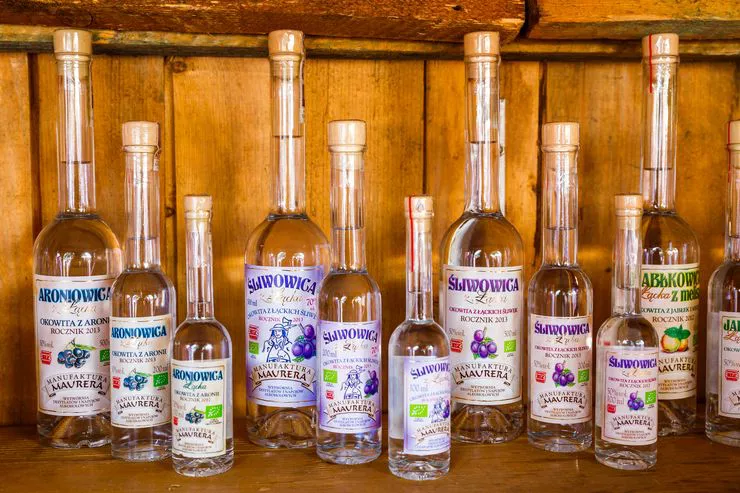 Craft beers have been en vogue for years now, and the region cherishes the revived traditions of breweries. Some, as the one operating at the 13th-century Cistercian Abbey in Szczyrzyc, enjoying traditions longer than you could imagine, others open even in the least likely places, so that even the AGH University of Science and Technology has a craft brewery of its own!
Wines have made a great comeback, and more and more vineyards produce highest quality grapes. Here again it all (re)started with the monks, as the pioneering Srebrna Góra (Silver Mountain) Vineyard is owned by the nearby Camaldolese Monastery. You can find the region's principal wine producers on the Małopolska Wine Trail organising special events and days when the doors of Małopolska vinyards open their doors to enotourists.
To lovers of stronger potions, Małopolska offers a great range of nalewki, that is infusions or liqueurs. A tradition of the manor houses of landed nobility, it has made a great comeback. Tastes of nalewki vary depending on the fruit, herbs, and spices you use. While the list of the most popular fruit opens with sour cherries, quince, and black currant, and herbs are locally sourced as e.g., the flowers of black elderberry, angelica (considered an aphrodisiac), and peppermint, the spices are often exotic, and include vanilla, cloves, cinnamon, and dried nutmeg flowers.
It would be impossible not to mention Śliwowica from Łącko. Poland's most famous moonshine is a plum brandy only made by the highlanders from Łącko and its vicinity. Even though the producers have never paid excise tax on it, its famed high quality and distinctive taste are the reason why Śliwowica Łącka survived all the political systems and their restrictions on such "high-voltage" products.
Well, time's come to choose your potion: why not click here?
Małopolska Wine Trail boasts 50 vinyards on its list, so you are more than likely to find a handful catering to your enological taste. Many of them also belong to ENOTarnowskie gathering wine makers from around Tarnów, an area hailed as Poland's Tuscany and certainly worth a visit.
Many nalewki (infusions, liqueurs) are home rather craft products, and you will be lucky to be treated to some of the most private ones, made in very small quantities for the family and cherished friends according to recipes handed down from generation to generation.
Raising our glasses, we Poles toast Na zdrowie!, which means "to good health". And this is precisely what we wish you: Slàinte Mhath!
Małopolska has more to offer. Look and see: