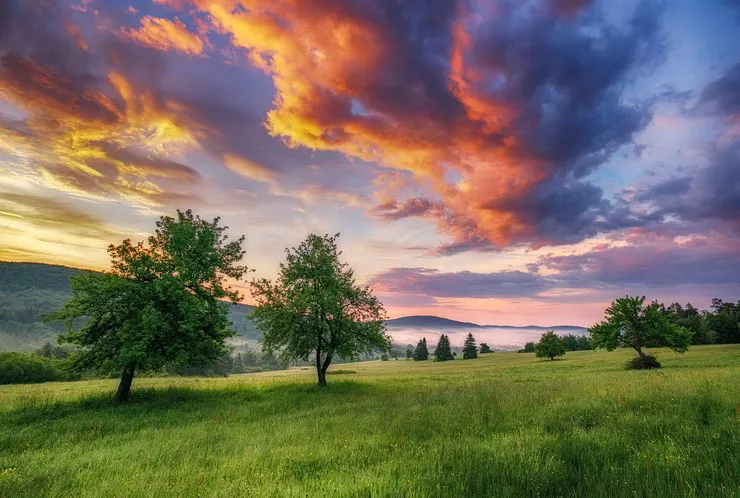 Małopolska: to live it better not faster.
How about a rest from the traffic, commercials, and the news? A bonfire with friends? Breathing clear air and washing in crystalline water undoused with chloride? Sitting by a fireplace after a day's fill of trekking or skiing, or perhaps your favourite creative pursuits? If you would, Małopolska slow living culture and agritourism hosts are an ideal option for you.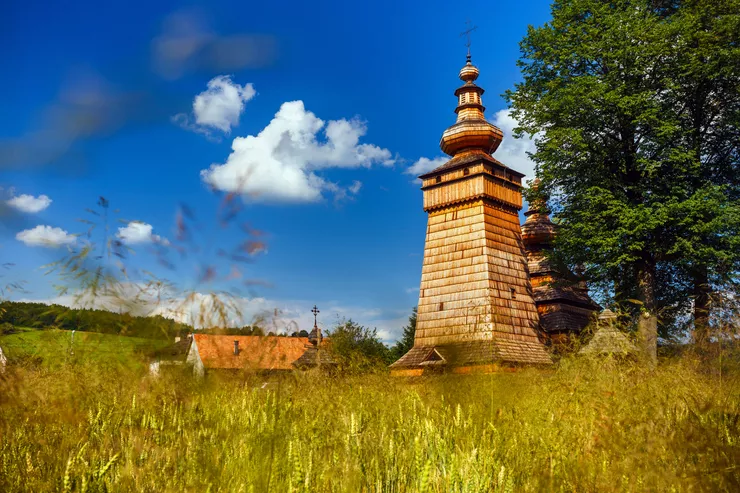 Far from the hustle and bustle surrounding key tourist attractions, the places following the slow philosophy care for the visitors in the ways the huge facilities of the mass tourist industry can only dream of. Your choices range from old Highlander villas, via traditional cottages of the Lemkos, pre-war boarding houses and spa lodges, even to a chamber in one of the restored castles. Opting for one of those places you not as much decide to rent a room as share the hosts' home and have meals with them. The bonuses include starry skies that the denizens of cities can only dream of, conversations continuing long into the night by the bonfire or on the porch, and nature – that beautiful part of life you only realise you have been missing so badly once you have experienced it.
Speaking of experiences closely linked to slow living, it certainly makes sense to mention the Wooden Architecture Trail which Małopolska shares with two neighbouring regions. Its Małopolska sections meanders along 1500km to connect over 250 beautiful historical wooden structures – manor houses, villas, and churches of various denominations. Four of the last are listed by UNESCO as world heritage. Some claim that the most beautiful and picturesquely located gems on the trail are in the Beskind Niski mountains, which also boasts plentiful agritourist/slow living accommodation.
Many hosts speak more than basic English, some are truly multilingual, and can offer fantastic tours of more than just their immediate vicinity. Another advantage of lodging with them is that you spend time with truly local people. Many of Małopolska hosts of slow living venues are young people who have returned to their parents' and grandparents' houses to enjoy the purpose in life they found after "dropping out" from big cities' rat race. Passionate about their little homelands, they know more than anyone about their nearest environs, and make absolutely perfect guides to their regions and further. They can prompt you or even take you to beautiful paths leading to the spots that are out of the guide books focusing on the "top 10 attractions" rather than places of unique beauty and calm. It is also your opportunity to taste authentic local cuisine using healthy regional produce made.
Sounds like your style? Are you curious to know more? Click here for details.
Slowhop is a portal that leads you only to the places where its five creators would like to go for a holiday or a break. They have been carefully selected for the beauty of decor, local food, and passion of the hosts. Several dozens of the destinations available are located in Małopolska.
In turn the Towarzystwo z Beskidu Niskiego – The Beskid Niski Mountains Society not only promotes agritourism but are also involved in organisation of local gourmet events and sustainable development.
This article may be a bit longer than any other one, but there is so much to say about Małopolska slow living destinations and, yes, we really hope you will take your time to learn what we have for you and visit.
Małopolska has more to offer. Look and see: