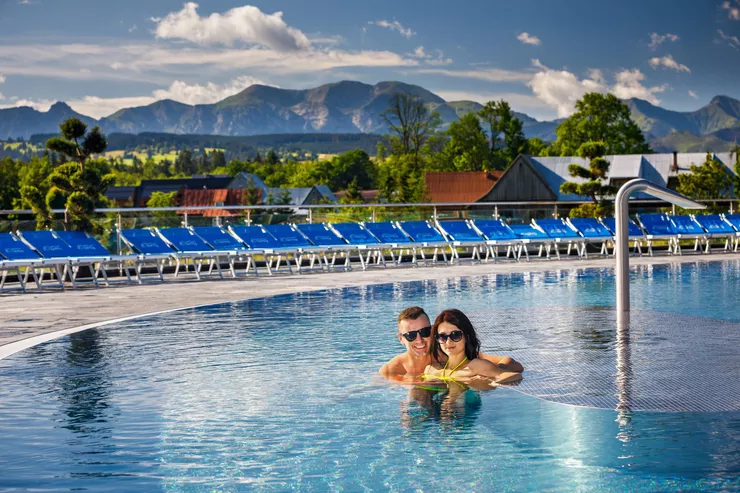 Małopolska hot springs: make the plunge!
Podhale, an area in the south of Małopolska, is a paradise for everyone who values hot mineral springs for relaxation and health benefits. The local thermal waters offer advantages beyond purely therapeutic as the complexes built over them at the foot of the Tatra Mountains also offer active recreation and ways of spending your time leisurely, while health benefits are a valuable "side effect".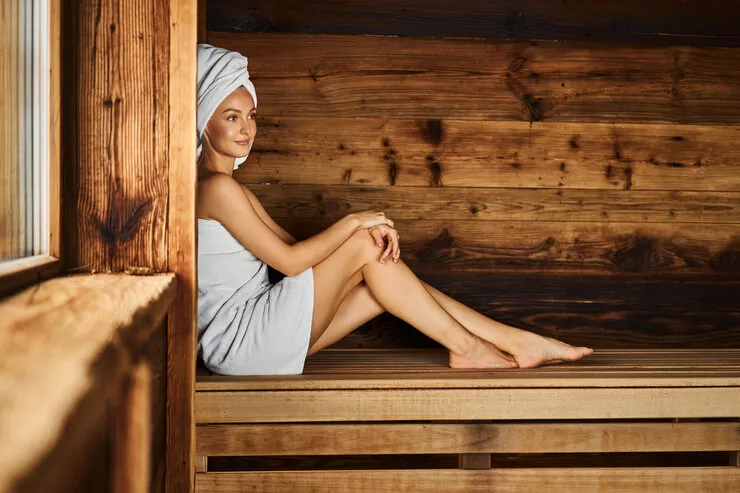 You are welcome to choose from a wide array of options that you can find here. Some of our recommendations include Bania Thermal Baths in Białka Tatrzańska with water temperatures in thermal pools reaching 36°C, the Saunarium with most known types of saunas, and a graduation tower. The offer is complemented with massages and body treatments. A special attraction is marvelling at the panorama of the Tatras from the hot water once you have swum to the outdoor section of the pool. The BUKOVINA Thermal Baths in Bukowina Tatrzańska with its 12 pools is a true "entertainment, spa, and rehabilitation centre for the whole family". Its pools with water depths ranging from 1.35m to 0.4m (4tf 5in to 1ft 4in) and water temperatures in the range of 28°C–36°C are accompanied by a rock grotto, spa & wellness centre, slides, and saunas. The region's newest thermal complex is the Chochołów Thermal Baths in Chochołów intended for swimming, relaxation (They have beaches!), active leisure, and family fun with children.
One look at geological maps of Małopolska showing what is hidden under the ground proves the area simply to lie on deposits of hot waters rich in minerals, a remnant of volcanic processes. Test drilling has validated their presence and composition, and meticulous chemical and medical studies have demonstrated their healing potential.
Mineral waters are capable of alleviating and curing many ailments and conditions, and have been used for this purpose since at least ancient times. The Romans realised that such waters offer additional advantages when hot, as high temperature helps your body absorb minerals more easily, contributing to your wellbeing and relaxation.
Although the elements that the thermal waters are saturated with may smell uninvitingly, they are extremely beneficial to health. They have been proven to help to prevent and even cure illnesses. Importantly, they relieve stress and provide a feeling of relaxation.
Małopolska has more to offer. Look and see: