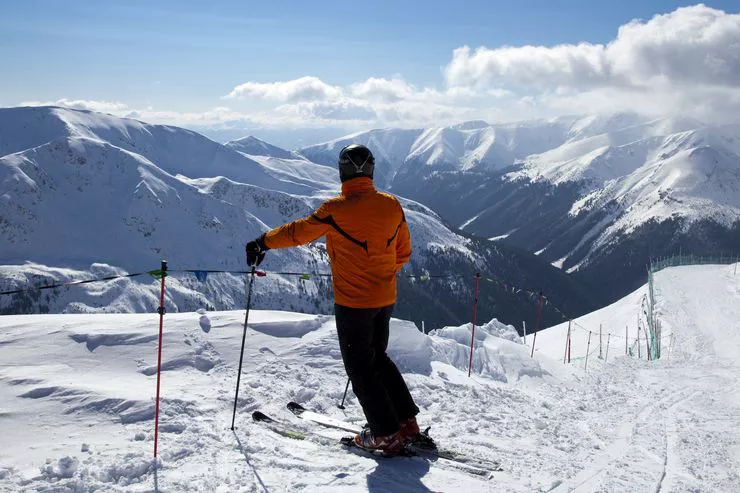 Making skier spirits bright.
There are two types of skiers: those who return to the same location every year, and those who look for fresh routes and challenges every year. Both have valid reasons to visit Malopolska.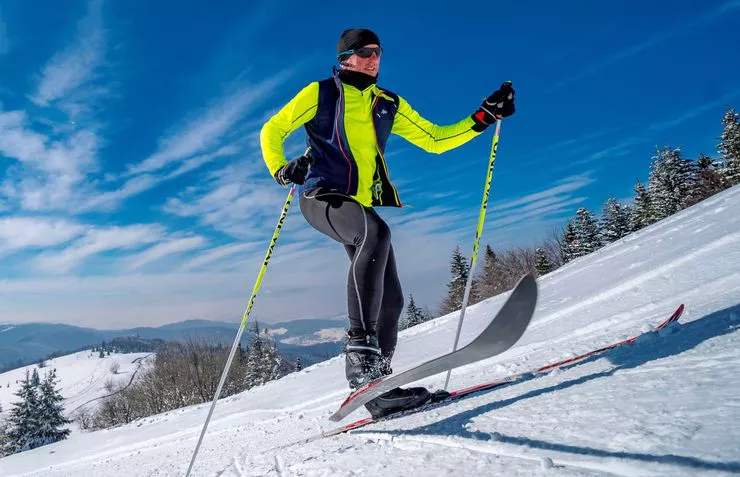 Podhale, the southernmost part of the region, boasts a wealth of skiing stations, with the most prominent and famous being Kasprowy Wierch offering truly alpine experiences. The holy mountain of the Polish skiers stands 1987m / 6520 ft asl, is reached by a fast and convenient aerial tramway, and offers pistes that are beyond compare with any other place in Poland, if not for anything else then just for the breath-taking views that make many downhill skiers return whenever they can.
On the other hand, ski tourers and cross-country skiers perhaps more often belong to the latter type: the enthusiasts of discovering ever new landscapes. Most welcome in our region, they can choose between multiple groups of the mountains where cross-country is practised, north to south: Gorce-Klikuszowa Cross-Country Skiing Centre, skiing touring trails in Kościelisko Chotarz, and a wealth of cross-country skiing routes around Szaflary and Nowy Targ. There are also other "secret" locations that, apart from equally incredible views offer solitude so much desired by some of us.
The region's developed plentiful recreation opportunities for all kinds of skiers, ranging from apres ski revelries for the party-minded to visits in various amusement parks and museums for children introducing them to beekeeping, wooden toys, and local delicacies. Kulig is a great idea, whether for the whole family or a group of friends – with not one but many-horse sleighs dashing through the snow, their bells on bobsleighs and horse tack ringing.
More information about the winter attractions of Małopolska can be found here.
Should you be tired after the first few days of skiing, or just hungry for some less strenuous relaxation, the mountains of Małopolska boast several thermal bath spas. Why not visit one of them and look at the minute figures of skiers on the snowy slopes from the safe distance of a hot water pool?
When snow cover allows, even Kraków, the capital of Małopolska, boasts a lovely flat skiing track in the city's Błonia Common.
Małopolska has more to offer. Look and see: