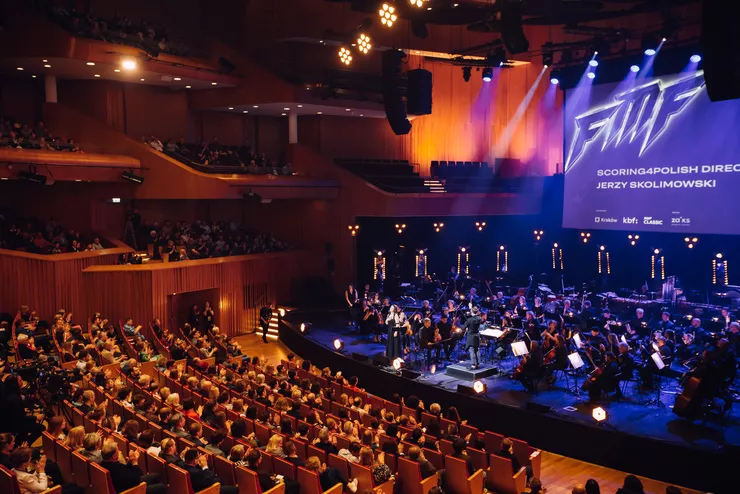 Where films are born and celebrated.
UNESCO recognises Kraków in Małopolska a City of Literature, however, with its rich heritage and leisure industry, Kraków offers room for far more than just one art. The movie industry, fondly known in Polish as the "Tenth Muse", is a goddess the locals bow regularly to. Particularly often during the various film festivals organised in the central city as well as elsewhere in the region.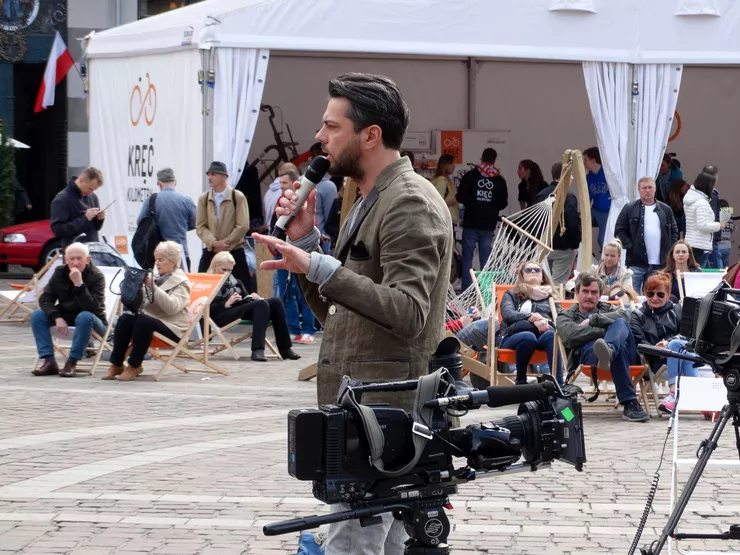 The Kraków Film Festival held this year for the 63rd time is among Europe's oldest, yet as it tackles valid current questions in its focus on documentaries and shorts, it has always attracted the latest productions.
Mastercard OFF Camera is an international festival of truly independent cinema that has become a magnet for hundreds of independent productions from all over the world that you won't see in multiplex cinemas. Both cooperate with other globally recognised film festivals, such as Sundance and the International Federation of Film Critics (FIPRESCI), and feature dozens of famous directors and actors.
In turn, famous, Oscar-winning film music composers join us for the Film Music Festival that brings thousands of its fans together in the city's largest arena and halls offering a panache of Hollywood production galas, suites from blockbuster movies, concerts for children (Yes, imagine 16,000 people, perhaps every third of them dressed as a little princess, waiting for their noble Disney cousins to show on the huge silver screen!), all with music played live by a choir and orchestra force of well over 200.
Małopolska is certainly worth visiting for more reasons than just its film festivals, and one of them are the beautiful nooks and corners that are eagerly turned into film locations. The region sets the stage for many films, not only produced by domestic studios and filmed by crews from the neighbouring countries but also for ones from places as distant as Bollywood.
Perhaps the most famous production shot on locations in Małopolska was Schindler's List. The choice was obvious, as Spielberg's film shows in heartrending detail the lives of Jews of Poland, Małopolska, and Kraków, as they were first forced into the ghettos, and later to the Nazi death camps – KL Plaszow in Kraków, and the nearby KL Auschwitz.
The Main Market Square attracted Andrzej Wajda, who had to recreate its Nazi guise in the Second World War for his Katyń, and for Krzysztof Kieślowski who made the two heroines of The Double Life of Veronique see each other briefly at a student demonstration.
Action movies from India's Bollywood shot on locations in Małopolska include Aazaan (The Outlaw), with an explosion crucial to the plot being actually staged in Kraków's Main Market Square. Jumping from one of the bridges into the Vistula was also involved.
Małopolska has more to offer. Look and see: