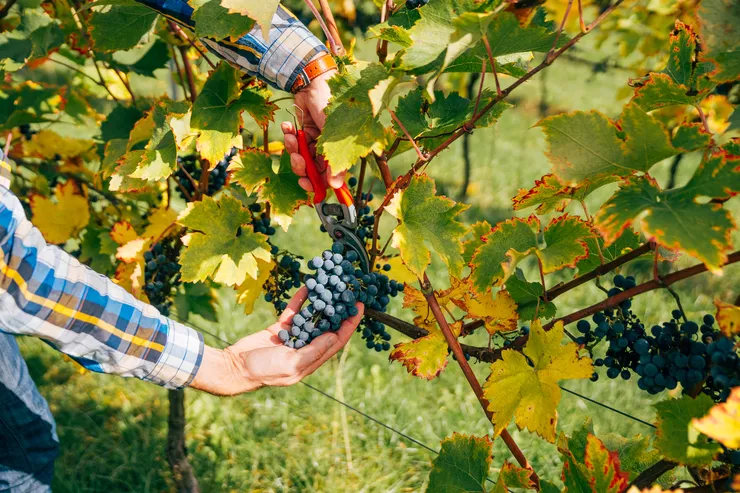 Long time no seed: grape harvest in Małopolska.
These were monks who introduced grapevine to Małopolska in the early Middle Ages. Vineyards thrived through centuries, though they were plagued by cold periods, natural disasters, and wartime damage. Later the drab Orwellian days of the people's republic under the communist thrall were ruthless to viniculture, as this "bourgeoisie invention" was by all means inappropriate class-wise. Little wonder that the region's wine production, hailed for centuries for its excellence, dried up.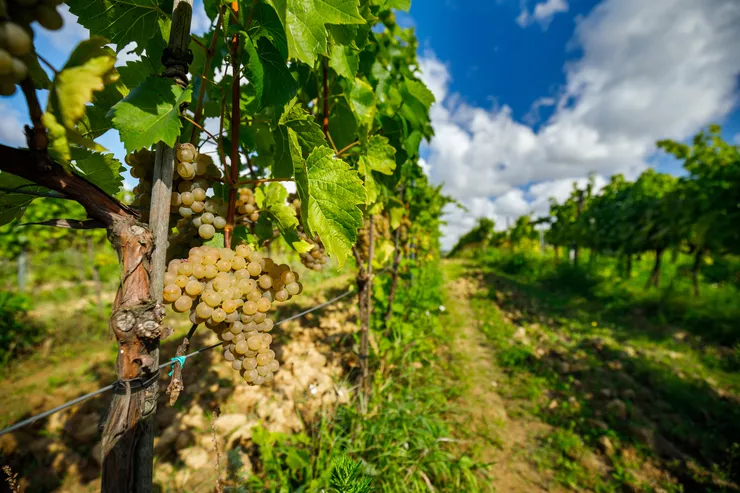 The vineyards only returned riding the gusts of the wind of change of 1989. Now Małopolska boasts around a hundred of them, and sixty of that number have teamed up into the Małopolska Wine Route (Małopolski Szlak Winny), whose fundamental aim is to introduce this young and intriguing wine region to visitors. Young and dynamic winemakers have also revived the old traditions. With great passion and expertise, they go on establishing new vineyards turning out small quantities of exceptionally fine wines. Some winemakers settle on the Jurassic slopes around Kraków and many more in the eastern part of the region, around Tarnów, where the climate is especially favourable for grape plantations.
If there is anything about the development of viniculture in the area that could upset the monks who had brought the vine to the area, it is the perhaps the all-too-pagan name of the grand annual wine festival held in Tarnów on 12 November. The Great Dionysia – Wielkie Dionizje – opens with a solemn procession of winemakers through Tarnów's picturesque old town. Even if the presence of Maenads aka Bacchanates, customary for all feasts associated with Bacchus, has not been recorded, the event is an opportunity to sample local wines in the distinguished company of the region's delis: specialty charcuterie and cheeses, traditional pastries, assorted types of honey, and fruit juices. The word slivovitz might have also been mentioned. To learn more about wine culture in Małopolska, click here.
As the peak of Srebrna Góra (Silver Mountain) is graced by the proud and ancient Camaldolese Monastery, its slopes have been turned into fine vineyards, inviting tourists to visits, workshops, wine tastings, and an exquisite shop with Srebrna Góra wines.
As part of oenology research, Kraków's Jagiellonian University, also boasting several centuries of history, produces assorted wines (notably icewine) in its Nad Dworskim Potokiem estate. The bottles of the "practical deliverable" of this research regularly win prizes and accolade at the International University Wine Competition.
Małopolska has more to offer. Look and see: