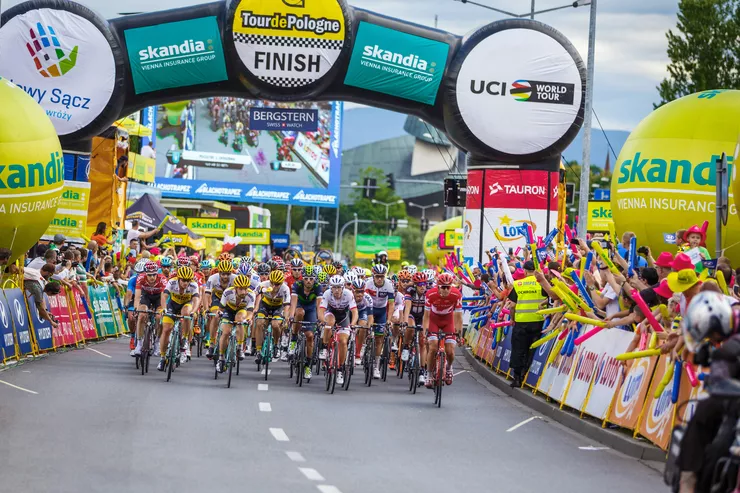 Kraków and Małopolska: Pumped for Cycling Adventures.
It is not without a reason that Poland's largest cycling event, Tour de Pologne finishes in Kraków, the capital of the Małopolska Region and a perfect destination for all cycling enthusiasts. Cycling has long been a favourite pastime around here, and Kraków, with its rich history, vibrant culture, and perfect accommodation base in and around the city, is an ideal destination for cyclists seeking more than just an outdoor adventure.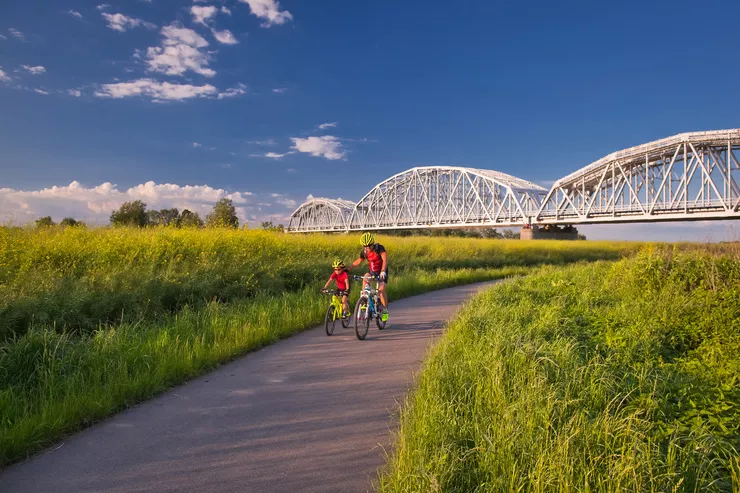 The best-known British cyclist in Małopolska is certainly Ethan Hayter, the Overall Winner of last year's Tour de Pologne. This year, the race is held for the 80th time, the jubilee edition promising to attract the world's crème de la crème racers, and fans have already made their bookings to cheer the athletes during the final stage of the 80th Tour de Pologne UCI World Tour on 4 August in Kraków.
Cheers for the cheers, but that's not all! Bring your bike to Małopolska or rent one here, as the region boasts extensive and varied cycling infrastructure, making it easy and safe for cyclists to explore the area and/or practice their favourite variety of sport. Its cities offer extensive networks of dedicated cycling paths, and the region abounds with cycling routes designed to cater to cyclists of all skill levels and take them to natural landmarks and picturesque areas. The opportunities for memorable cycling adventures are endless, as the diversity of terrains promises everything from leisurely rides along the Vistula River and in the flat plains around it, via rolling hills to challenging trails in the mountains, ensuring there's always something for everyone. Many of those take you to places of natural beauty, for example, the Ojców National Park whose white cliffs and monadnocks stand in a short distance from the city.
For plenty of suggestions about all forms of cycling in Małopolska, from family trips to bike parks and pump tracks, visit Małopolska na rowery (Małopolska for Bicycles) website. It is where you can also find a wealth of information about bike-friendly accommodation, repair services, maps and navigation hints, and other useful information about attractions and recommended places to visit in Małopolska, e.g., along the VeloMałopolska routes.
To remain active throughout the year, many ski resorts in Małopolska have developed extensive cycling infrastructure. These include Kasina, Kluszkowce, Zawoja Mosorny Groń (with the nearby Babia Góra Trails), Słotwiny Arena bike parks.
Local governments also actively develop mountain biking trails. Some of the best known include active recreation zone in the heart of Gorce Mountains in and around Ochotnica Dolna, the VeloLimanowski route around Mt Mogielica, mountain biking and enduro trails in Krynica-Zdrój, and the bike park around Ślizgostrada in Muszyna. Małopolska also boasts a considerable number of pump tracks.
Another attraction are mountain biking events organised under the patronage of the Małopolska Region. Their number includes the Joy Ride Festival and the MTB Film Festival.
While riding hard, respect the environment: stick to designated trails and leave no trace, preserving nature's beauty for future cyclists and walkers to enjoy, and do remember that safety comes first.
Małopolska has more to offer. Look and see: