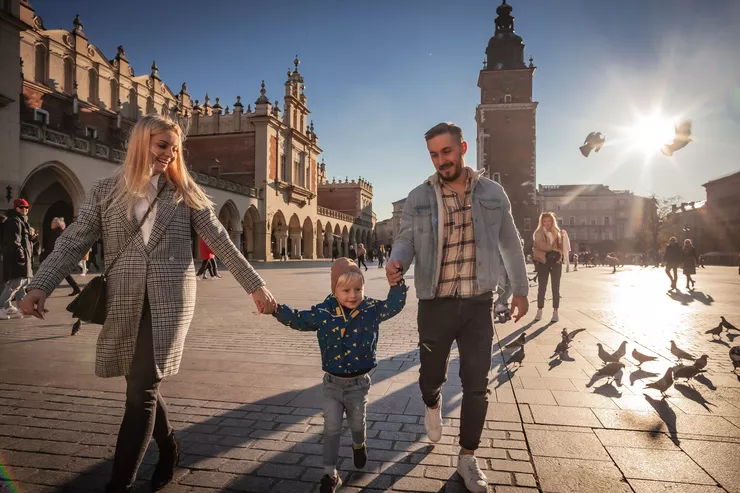 Kraków: a multi-faceted UNESCO gem.
In 1978, UNESCO, a UN agency promoting world peace and security through international cooperation in arts and culture, published its original list of just one hundred World Cultural and Natural Heritage sites scattered all around the globe. One of them was the city centre of Kraków encompassing the Jewish district of Kazimierz. However, UNESCO did not stop at that as it granting Kraków the title of UNESCO City of Literature in 2013.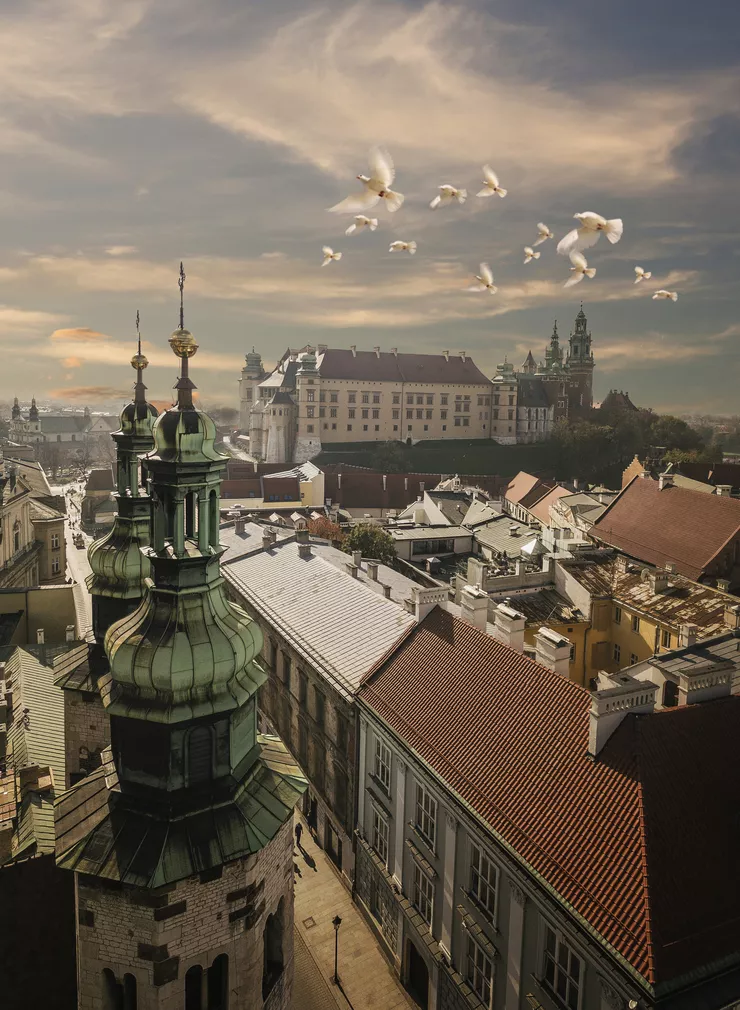 The United Nations Educational, Scientific and Cultural Organization, better known as UNESCO, decided that some sites need to be commended for their outstanding cultural, historical, scientific, and/or natural significance to humanity". The sites recognised by UNESCO as world heritage are of immense value and importance to the global community, and their preservation and protection are considered a shared global responsibility. Such sites must be of outstanding cultural, historical, and architectural significance, that is possess within historical tissue of exceptional quality and craftsmanship, and cultural traditions of outstanding value to humanity, reflecting a history that played a substantial role in the development of their region or the world.
In Kraków, UNESCO acknowledged the medieval core around the magnificent Main Market Square and the region's second oldest university, Wawel Hill with its Royal Castle and Cathedral, and Kazimierz: a separate city that over time turned into a unique Jewish quarter and now is a borough of Kraków. They are all more than visit-worthy as they boast authentic historical architecture from Romanesque to Modern, with many Gothic churches featuring lush Baroque interiors.
The following accolade from UNESCO came in 2013, thirty-five years after the original inscription, in recognition of Kraków's intangible heritage. The reason was simple: in all the periods of its history, the city has been a magnet for throngs of literary figures, authors, poets, playwrights, and dramatists. Nobel-winning poets Czesław Miłosz and Wisława Szymborska made Kraków their home, and so did the Polish science fiction writer of greatest international acclaim, Stanisław Lem. The Polish Studies Department at Jagiellonian University is considered the finest in the country and, consequently, also globally. Literature is constantly present in the city, not only during the literary festivals and the countless meetings with local, Polish and foreign authors but also in quite ingenious forms, for instance, plaques dedicated to the most significant writers who have lived in the city or visited it on the benches along the Planty Gaden Ring. They are all equipped with QR codes providing access to selected works of individual authors and their short bios.
Małopolska is home to other UNESCO World Heritage sites. The list includes the historic salt mines of Bochnia and Wieliczka, along with the Saltworks Castle in the latter, the Calvary or Golgotha and a constellation of chapels built along the pilgrimage trails of Kalwaria Zebrzydowska, several wooden churches, and also some difficult heritage, sometimes also called "unwanted": the former Nazi German Concentration and Extermination Camp Auschwitz-Birkenau. For more information on those click here.
In 2018, the Tradition of the Kraków Nativity Scene, known in Polish as Szopka krakowska was inscribed on UNESCO's Representative List of the Intangible Cultural Heritage of Humanity. It consists in the creation of intricate and beautifully crafted nativity scenes modelled on Kraków historical architecture.
Earlier this year, Europe's prime federation of heritage NGOs awarded the Europa Nostra Prize to St Mary's Church in Kraków for the meticulous conservation to its 15th-century High Altar, conducted on the site without disturbing the religious rites in the church, and making the whole process visible to the congregation and tourists alike.
Małopolska has more to offer. Look and see: