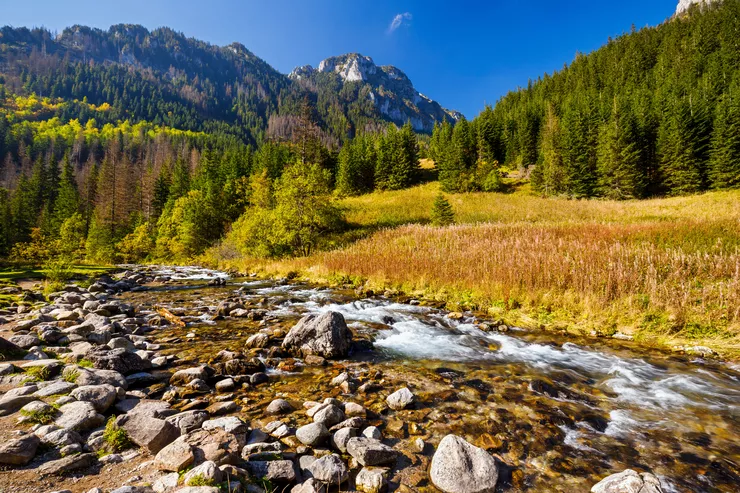 Great walks. Daffodils not guaranteed.
Taking long walks is a great active way of spending time and has been a pastime of the leisured classes since their emergence. Whether you take children with you, the whole family or a group of friends, or you "wander lonely as a cloud" and as William Wordsworth, you will find no boredom if you let your feet walk upon Małopolska's mountains green and in its valleys among their pleasant pastures.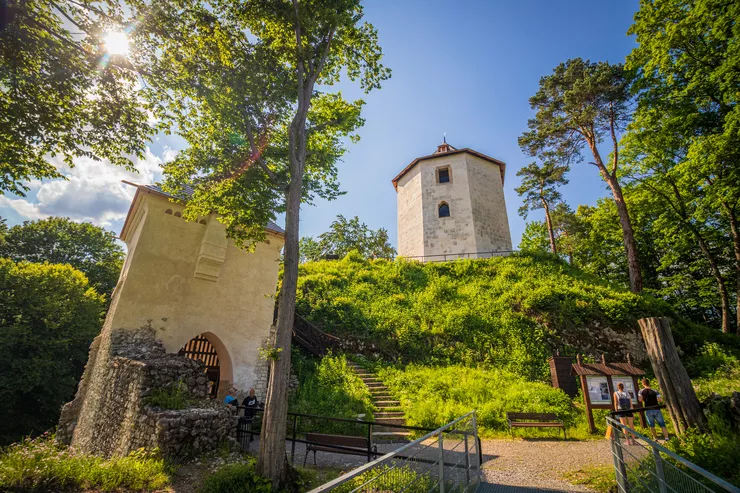 Perhaps the best destinations for family walks are the valleys as they generally require no strenuous climbs and are safer. Most of the hikers' favourite valleys in the Tatra Mountains offer a great reward at the end: a tourist shelter with hot food, snacks, and warm and cold drinks.
The first section of the Chochołowska Valley is a regular tarmac road, which later makes way for a wide comfortable country road reaching the tourist shelter some four miles distant.
The Beskid Sądecki mountains are quite different with ranges of majestic, mostly wooded hills. If you want to combine a slow climb up a valley with a naturalist's trail and some good-hearted climbing later on, go to the bottom station of the Ryterski Raj ski lift and from there take the blue waymarked trail up Przehyba (aka Prehyba) mountain with its tourist shelter. If you'd rather give up on the climb, continue along the forest road running by the snaking stream to Baniska ancient woodland reserve with its impressive beeches, firs, and sycamores which have stood there for over two centuries and have grown over 100 ft tall.
There is possibly no place in Małopolska less affected by civilisation than the Bieliczna Valley, lying where the Beskid Sądecki meets the Beskid Niski. Your mobile is likely to be out of range, the road is perhaps too bumpy for a pram, and there are no bars or shops around as you walk along the 2.5-mile valley stretching from Izby (100 miles from Kraków) to the white-walled Orthodox church from the 18th century in what used to be Bieliczna village.
If you don't want to move far away from Kraków, the Ojcowski National Park is just a stone's throw from the city. It was designated along a valley with many monadnocks, characteristic giant stone pillars and the ruins of Ojców Castle.
All these walks are great. Even if hosts of golden daffodils are not always guaranteed. Which one should you choose first? The choice, as always, is yours!
If your mind is set on a stay in a spa, most of the region's resorts have promenades to let the visitors and patients alike enjoy leisurely walks.
If you like to walk mostly in the open, taking in scenic beauty together with tales of the past, there are plenty of pleasant and picturesque routes to walk in the Jurassic valleys and hills along the Eagle Nests' Trail connecting numerous watchtowers and castles that used to guard the trade routes running north from Kraków.
Małopolska has more to offer. Look and see: