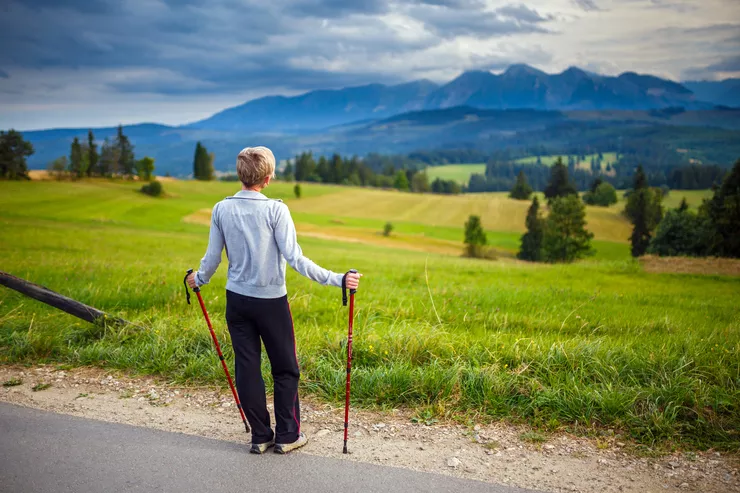 Grab your Poles.
With Nordic Walking gaining on popularity, a growing number of its enthusiasts are on the lookout for something different to break the monotony, which this full-body workout may sometimes slip into, and also for a chance to take in the sights (and sounds) of new places.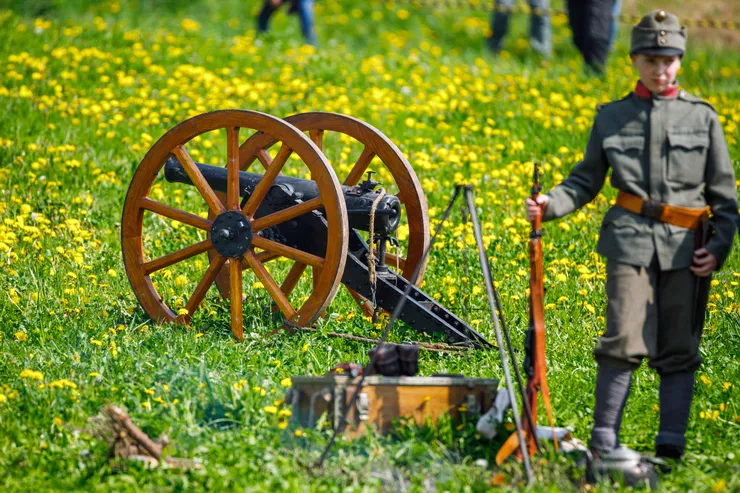 The routes we suggest cross Małopolska's Beskid Niski Mountains offer the customary peace and quiet, and the natural beauty, while the plentiful and varied attractions on the track certainly leave no room for monotony. One of the options is to plan your hike so as to admire the beautiful wooden structures standing in fairly comfortable distances along the Wooden Architecture Route. Several of its gems were entered on the UNESCO World Heritage List. The sites include Roman Catholic, Uniate, and Orthodox churches of Brunary, Owczary, Sękowa, Kwiatoń, and Binarowa that look equally magnificent and impressive among the fresh white flowers on nearby fruit trees in the low light of an early spring sunset as they would do later in the year, during summer and autumn – the season that introduces a palette of perhaps richer colour than that of cultures in the multicultural past of the region.
Another option is to visit the sites of the most strategically important battles fought in and out of the trenches of the First World War's Eastern front. A visible marker of their locations are the military cemeteries. The one beautifully designed in Łużna – Pustki (No. 123) contains the graves of nearly a thousand Austro-Hungarian and German soldiers, and 227 of the Russians who were defending the Dukla Pass from the trenches they had dug here. The equal treatment of the dead buried in this necropolis regardless of their religious affiliation and ethnic origin, and the side they fought on was recognised in 2016 by granting the cemetery a European Heritage Label.
Whether you are a seasoned fitness enthusiast or a beginner looking for fun and challenging workouts, the Beskid Niski is more hills than mountains (niski means low), so even if you chance upon a steeper climb, it ends very quickly and the top quite likely commands great views and rewards your effort with a magnificent view. A picturesque patchwork landscape of forests and meadows, the Beskid Niski is recognised for its serene peace, and remains still relatively undiscovered and happily distant from the hustle, bustle, and noise of today.
The Battle of Gorlice of 2 May 1915 raged along a 20-mile line from Ciężkowice, via Łużna, Gorlice, and Sękowa, to Ropica Ruska, and claimed the lives of every tenth of the 200,000 Russian, German, Austrian, Hungarian, Polish, Ukrainian, Hungarian, Slovak, and Czech soldiers involved. What was initially designed as a minor offensive of the Central Powers resulted in the total collapse of the Russian lines and retreat. It destroyed more than three of every four houses in Gorlice, and left six military cemetaries in the town.
Małopolska has more to offer. Look and see: