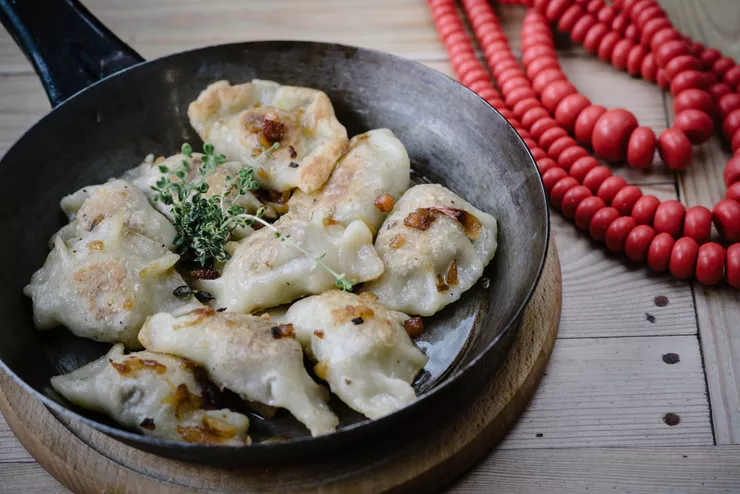 Follow the flavours for your palate.
Come to the Małopolska Taste Festival! As the name suggests, it celebrates the flavours that Małopolska produces, and does so in six successive locations in the region.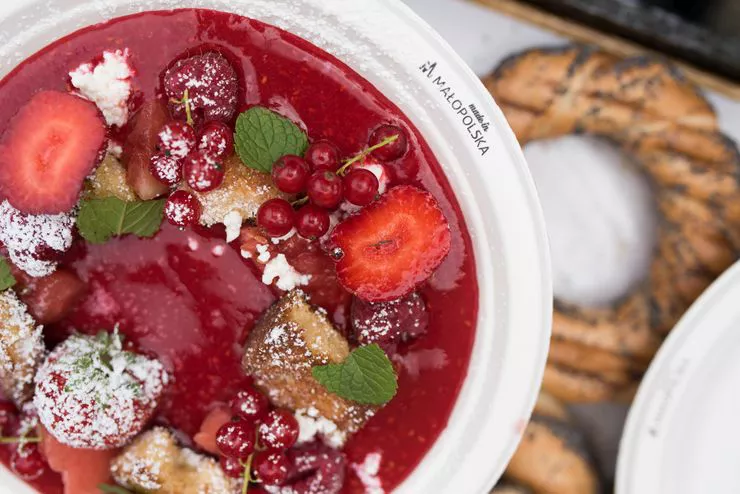 What is the Małopolska Taste Festival like in practice? It is an itinerant marketplace where local producers gather all the delicacies they have made to let you taste some on the spot and take the others home so that you can use them to make delicious dishes or give them away as presents to share the flavours of Małopolska with the nearest and dearest.
What can you find here? All local foods made with love by people and not machines, ranging from the cured meats via cheeses to delis offering indulgence for your sweet tooth. There'll be honey in different tastes, traditionally baked bread in various forms, assorted juices, jams and preserves that the region is famous for, abundance of products based on lavender and rose, layer and other cakes, and of course pierogis.
Many of stallholders belong to local wives' clubs and other local action groups; fascinated by the traditions of their small homelands, they are eager to share their secrets and, who knows, perhaps also to thrill your tastebuds? For more than just a foretaste and agenda of the event, click here.
While visiting the festival, make sure you don't miss the cooking shows. They are not only your opportunity to savour the freshly cooked goodies but also a chance to discover how the invited chefs make those.
What are pierogis? Well, they are pockets of dough with assorted fillings that consider raviolis their undersized and quite boring cousins. For have you heard of raviolis with cherry filling? How about spinach? And liver? Cottage cheese and potato? And this is only where the list starts for the good old pierogi.
Małopolska has more to offer. Look and see: