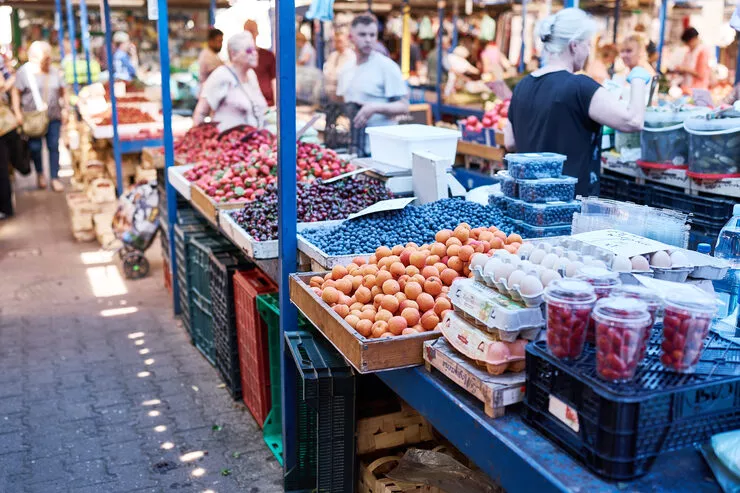 Fantastic food and where to find it.
A city of a million must have its food markets. Some have made their way to guidebooks, others are little spaces known only in the neighbourhood; many bask in the fame they've earned in the long years of catering to our needs. How about some hints from their connoisseurs?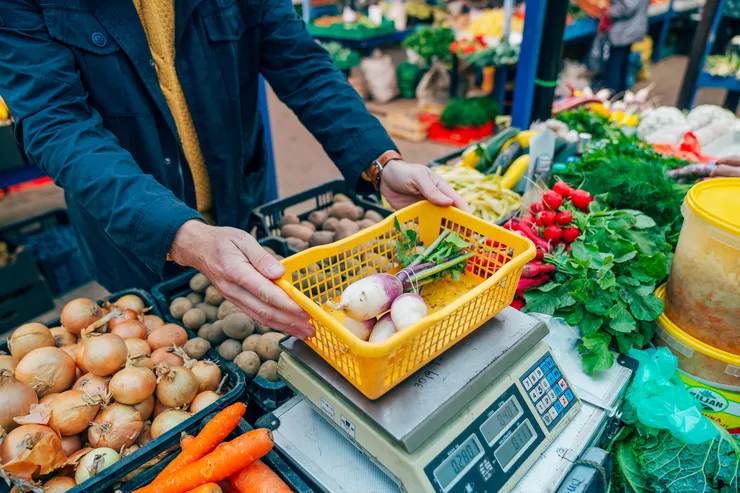 Stary Kleparz, the best known of Kraków markets in the open air, uses the word stary, meaning "old", not without a reason: it has operated since staking out in 1366. Today it attracts those in the know to the long tables were fresh fruit, vegetables and other produce (assorted forest mushrooms and berries are among the seasonal delicacies to look for) are displayed, and to the larger section composed of many small shops. We are eager to queue for a few minutes here, as we know this is the way to our favourite cheeses, cold cuts, fish, and whatever we want to see on our tables. Some recent arrivals are Italian cheeses and smoked meat, hummuses, and olives. Every Stary Kleparz regular has their own preferences, and may disclose them to you when asked.
Where ul. Długa meets the Aleje, there is also Nowy Kleparz, which is a 100-year-old spinoff of Stary Kleparz, and a place where many of us come for our wedding bouquets and flowers. Obviously you can find plenty of food and household objects here.
Other places worth visiting for delicious groceries and greengroceries include Plac na Stawach situated between Błonia Common and the Vistula, and Plac Nowowiejski on the other side of Błonia, just off Juliusza Lea street. They both boast delicious fruit and veggies, cheese, meat and fish, and bread. It would also be hard to skip. You can click here for more hints.
Stary Kleparz is also where the Art & Food Bazar is organised monthly in the season. It combines Cracovians' penchant for Mediterranean cuisine and food markets with the love of the Stary Kleparz offering a true promise of a Kraków/Mediterranean paradise for your palate.
Targ Pietruszkowy in Podgórze Follows three principles: the food must be "natural, local, and direct", which means that what you find here is healthy and organic food sourced from small farms within a 100 miles radius from the city. All products are sold by their growers, breeders and producers and not by intermediaries. (Forget the international megachains!) You immediately realise that they love what they do and take pride in the quality of what you find in their stalls at the Parsley Fair, as this is what Targ Pietruszkowy means. This great farmers' market has been organised in Podgórze for several years now by a non-profit organisation composed of local activists, who understand that "from farm to fork" means direct sales of organic, delicious, and healthy produce.
Małopolska has more to offer. Look and see: