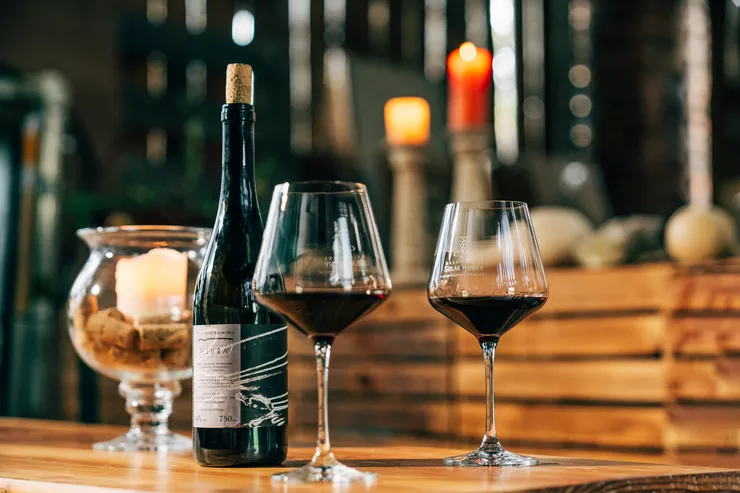 Enjoy the treasures of autumn.
Living in the "global village", we might have become slightly disconnected from the traditional practices based on the natural rhythm of seasons. We might have forgotten that autumn, the season following harvest and preceding winter, was the time of plenty for our grandfathers and their grandfathers' grandfathers as well. The time when larders and granaries were full, and you could follow the carpe diem maxim, and enjoy the pleasures of the well-laden table pushing away the thought about the first frosty breaths of winter.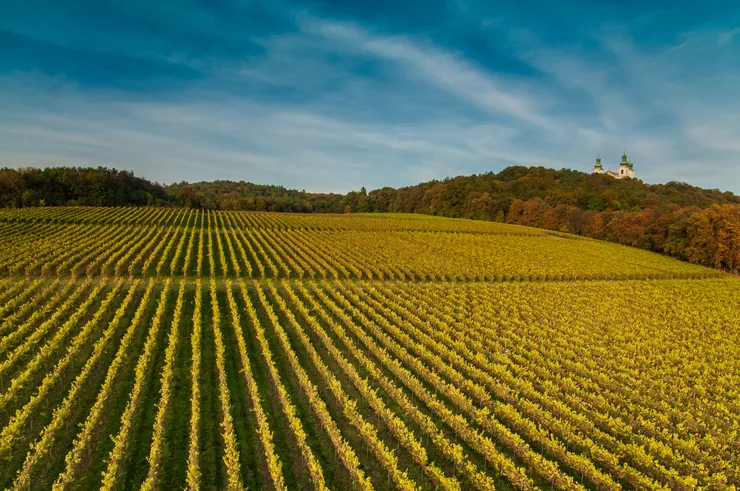 Wherever wine is produced on the northern hemisphere, the "newcomers" – fresh and young – join the winestream in November. It is certainly so in Małopolska, whose young wines you are invited to taste in the local vineyards. Many of them organise special tasting events, the largest one being organised by the is Srebrna Góra (literary: Silver Mountain) Winery on Poland's national holiday – the Independence Day on 11 November. Operating at the foot at the foot of the Calmadolese Monastery for centuries, the Srebrna Góra Winery follows the winemaking tradition of that ancient monastic order.
Speaking of bygone times, one of the most popular meats on the Polish table was goose. As naturally fattened geese become mature in autumn, it was a tradition to have start eating them on St Martin's Day, that is 11 November. Censored by the communist regime, as it not only observed a saint but also followed a practice that was both bourgeois and "class struggle incorrect", is now being revived successfully and tastefully. As part of the Gęsina na św. Marcina campaign, this year organised for – touch wood – the thirteenth time and lasting from 11 to 27 November, many restaurants, especially the ones serving Polish cuisine, invite you to special seasonal menus featuring the delicious dark goose meat. You can find more information on where to pamper your palate in Małopolska this November here.
Good news for vegans and vegetarians: the young wine is 100% vegan, and many restaurants that focus on goose provide vegetarian options with dishes based on other old Polish autumn favourites, notably pumpkin.
If goose meat is not as popular as other poultry options, it is only because geese cannot be bred commercially like e.g., chicken but require plentiful grass pastures to graze. You can see small flocks of geese in many small Polish farmsteads. Their meat has great flavour and is highly nutritious as it is high in protein and an excellent source of riboflavin and vitamin B6.
Małopolska has more to offer. Look and see: