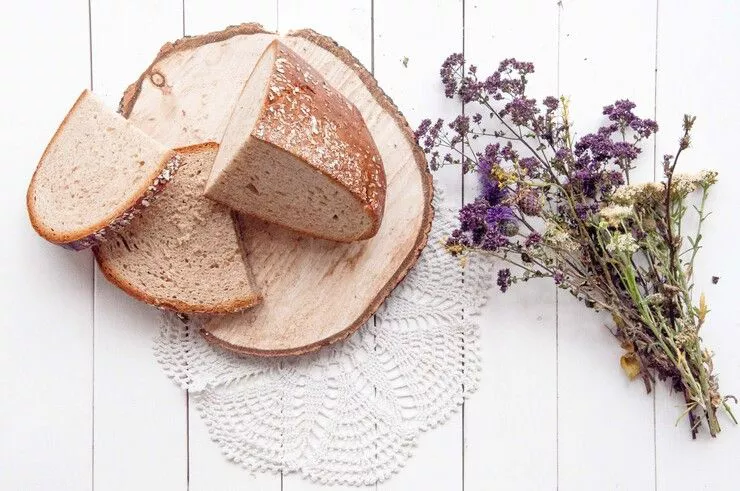 Appreciating daily bread and the fleeting tastes of summer.
Bread is perhaps the most fundamental fare in our part of the world. The places where it is as cherished as in Poland are few, and Małopolska proves its perfect example.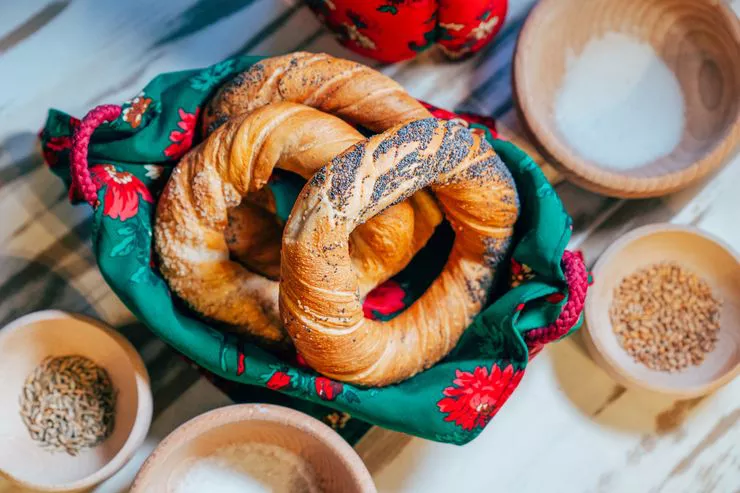 Some tastes have never changed, and they better stay what they used to be: natural! This is what Małopolska promises about its range of breads, their epitome being Chleb Prądnicki. This iconic bread named so after a former borough and now a district of Kraków has born the EU's Protected Geographical Indication (PGI) mark since 2011. We love our daily bread so much that we organise annual bread festivals all around the region. The most famous of them is organised in Kraków's Wolnica square, offers many other local delicacies, and lasts for a whole weekend.
The Museum of the Obwarzanek opened by one of Kraków's marketplaces. Yes! A museum of the parboiled bread ring that has become the symbol of the region and gained the PGI Indication as well may be a noteworthy token of our appreciation for the pleated ring of the ring parboiled dough we often buy darting to school or work in the morning.
This does not mean that we in Małopolska don't appreciate the seasonal tastes. On the contrary! We just can't wait for the field strawberries and cherries, and the assorted forest berries to make their way to our marketplaces and street stalls. Many of us buy fruit from the same vendor for generations. We know where strawberries and cherries are best, which can prompt you to visit the open markets and other unobvious vending places with a local gourmet guide. You can find some more hints by clicking here.
Bread baking has been an important craft since the early Middle Ages. Numerous place names surviving from that time – Piekarska streets and Piekary – suggest that centuries ago baking bread was the predominant professions of the locals in the areas thus named.
Małopolska has its unique dialect, and not only some of the dishes but even of the fruit you find here may be called differently in other parts of Poland. Borówka, meaning "[coming] from the woods" is the name for the delicious forest blueberry that in other regions is called jagoda, just the generic name for "a berry".
A common European fruit, sweet cherry is very popular in Małopolska and Poland but less so in other regions of the continent. The Polish language has a one-word name for it – czereśnia, which makes it distinctive from the sour variation, which is wiśnia. Many of us have a fond memory of the fruit, whose pairs we used to hang over our ears, as its appearance in the street stalls meant that the school was about to close for the summer holidays.
Małopolska has more to offer. Look and see: