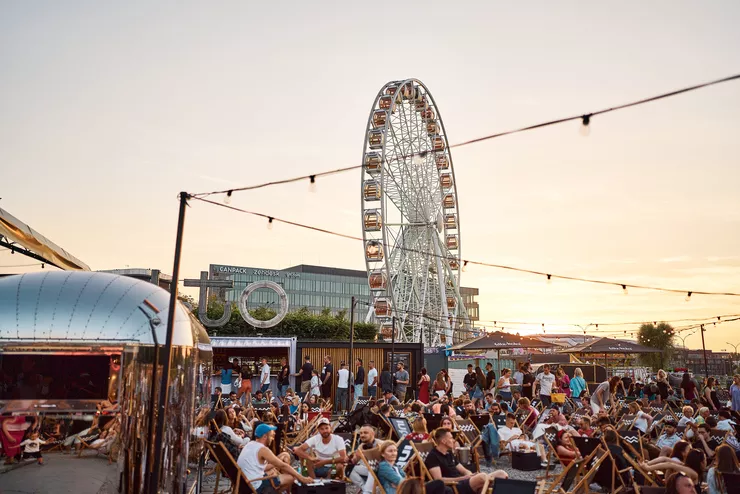 A hipster's guide to Kraków.
Can you to escape the burden and the context of history in one of the two cities UNESCO recognised world Heritage? The answer is "Yes, of course", all you need is to move away from the districts that are inescapably bound with history.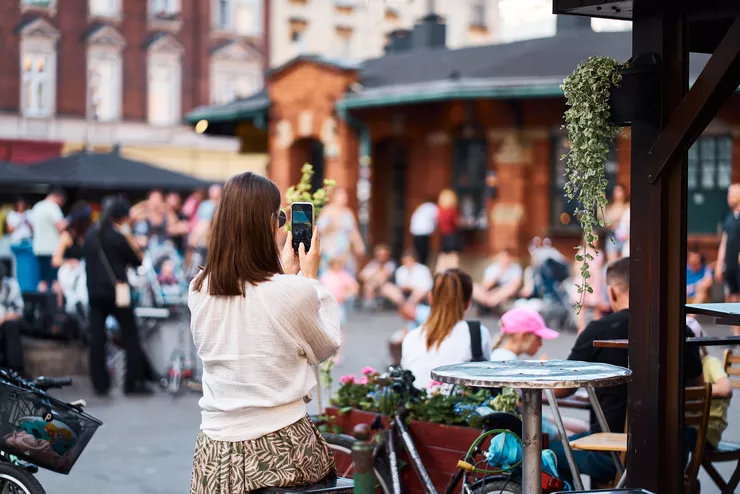 For Kraków, the first such alternative district was Kazimierz. In dire need of refurbishment, it attracted a new type of visitor: certainly not your history teacher but younger folk, eager to chat until the small hours, have some drinks, perhaps dance on an odd bar or two, but first of all enjoy the company of like-minded people. They first discovered ul. Szeroka and plac Nowy, spilt into Meiselsa, Bożego Ciała and Miodowa streets to take over most of the district. They became a powerful force for its revival in more than just one sense.
Many brows raised to learn that the younger generation no longer consider the district the default source of leisure and pleasure. Podgórze! The other side of the Vistula River was discovered. The Kładka Bernatka foot-and-bike-bridge let thousands of people walk and pedal into the district. Little wonder that the new fashionable places developed on Mostowa street leading to it, and the very centre of Podgórze it leads to blossomed and burgeoned. The square at its end and ul. Brodzińskiego are still lined with the area's most fashionable places, from a pub and a bar, via a sushi joint, a restaurant, a café and an ice cream shop, to a pizza place.
Yet that was the discovery of the Forum Hotel, the huge derelict relic of the 1970s, that provided the greatest venue for the new, hip generation. Forum Przestrzenie, as the place is known, offers both plenty of open indoor space and thousands of deckchairs in the shadow of the former hotel. They are eagerly occupied by groups who have just escaped their 9-to-5 jobs as well as Kraków's artists and fashionistas. Soon a mini funfair sprouted nearby to be joined by a river-beach, a "Kraków Eye" balloon, and hotels on barges moored on the river. It's always best to look around and decide which fashionable areas you like most, yet why not take a hint or two from here: just click.
Zabłocie is situated further away down the river and is a district that received its second life from developers. It is a very fashionable address but also home to the city's largest private university, and two museums (this is after all Kraków, remember): Schindler's Factory and MOCAK: Poland's MOMA. This is also where the city's first private dormitory opened in what used to be a long many-floor-high office and manufacturing building. Another building was taken over by a cluster of startups.
Do not strike Kazimierz out, as its nightlife knows no paragon. The plethora of concerts (check out Alchemia) and other events including even poet slams is breathtaking. Frequenters of the hip areas on the other side of the river are likely to find harbour in and around Dajwór street, and (a real insider pro tip): hardly any tourists have discovered that one of the buildings in Szeroka street has a roof terrace giving you a 360° panorama of the city. Impressive both during the day and in moonlight. There's plenty of street food in the area too.
Nowa Huta, the unfortunate heritage left by the communist system Poland had to suffer from 1945 to 1989, was certainly designed as the city's drab sleeping quarter. The saplings they planted at its construction have turned into lush trees, and people's regular desire for leisure has prompted the development of many centres of entertainment. You are welcome to the Stylowa: a restaurant that hasn't changed much from the days of communism, and still features a statuette of Lenin. If, however, you arrive by the Nowa Huta Reservoir, you'll find street food and atmosphere reminiscent rather of the "capitalist" Europe's chief cities.
Małopolska has more to offer. Look and see: