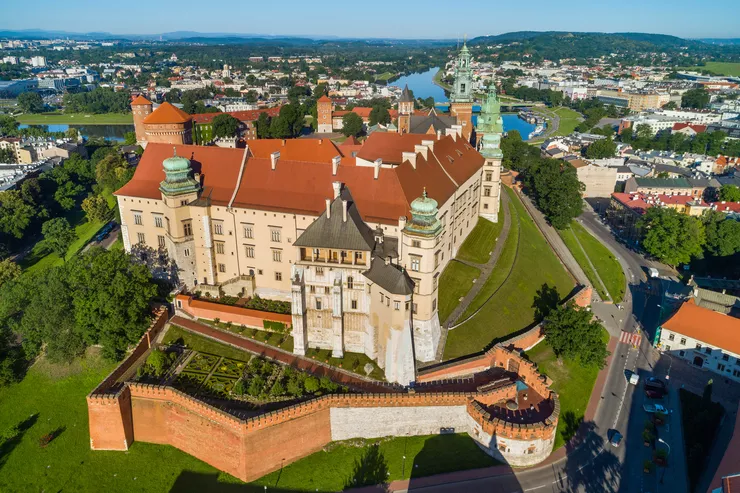 Małopolska: boosting the Wow! factor of your incentive event.
As Małopolska brings together a varied natural environment, a lavish cultural and gourmet offer, and an equally lavish range of conference and hotel facilities, is it not a dream for the organisers of memorable incentive events? The more so, as the region's organisers excel at building experiences worth more than money can buy.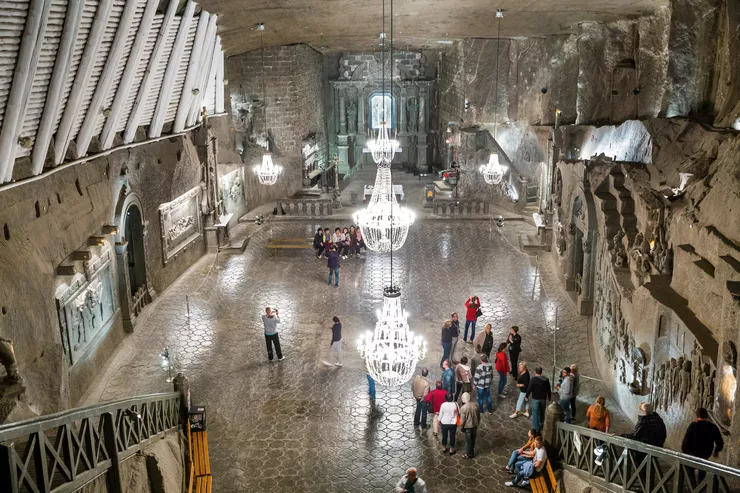 Małopolska is famous for its varied natural and cultural landscape – mountains high and low, lakes and reservoirs, historical cities, castles, picturesque ruins, and even a reconstructed 19th-century town. After all, our small region boasts one of the highest concentrations of sites recognised by UNESCO as world natural and cultural heritage. Pristine nature comes in all varieties, offering a range of fantastic opportunities to exercise and building your teams, from active water sports, via bouldering, to downhill skiing in the Alpine Tatras or on much easier pistes, trekking, horse riding, and cycling. All that against breath-taking panoramas that offer fantastic backdrops for group photos and just selfies. If you'd rather shift the focus from using the team's muscles to putting their brains together and exploiting other talents, there are plenty of games on offer as well as workshops in traditional crafts.
Designing an incentive event together with you, we have all the interesting options at our fingertips. An incredible venue for the conference part of your event? How about a chamber in a medieval salt mine, c. 500 ft under the ground? Or, perhaps, one of the medieval castles? They also provide great accommodation and dainty dish worthy of a king, as tired (whether of the physical effort or the intense knowledge sharing at the conference part), you're welcome to be pampered by our culinary delights ranging from all-time international favourites, via local specialties, to the familiar pub food. And don't forget the drinks! You can opt for black-tie dining in a fancy restaurant to the sounds of live music of your choice with a band capable of performing in many styles (especially that your crew are likely going to be inclined to go for karaoke later afterwards) or for a traditional bonfire in a wooden shelter or hut that, unimaginable as it may seem, also provides attractive vegetarian and vegan options.
Whatever your choice is, the region's incentive event organisers excel at building experiences worth more than money can buy as they offer a full gamut of events from luxury experiences to survival camps beyond the ordinary. They know perfectly well that it takes more than just ticking off all your objectives and requirements and fitting them into a model they operate to provide you team with a tremendous reward. That is why most of the experiences offered are unique, perfectly fit to your requirements. Why not take the next step and click here to start planning your memorable event in Małopolska?
Experienced teams of Małopolska incentive trip operators and other service providers not only speak English but also understand cultural differences and are ready to answer various needs.
In Małopolska, alcoholic drinks come in an abundant range from well-known lagers and stouts, through all the internationals, to a staggering variety of local and regional craft beers. You can also opt for delicious wines (also local!), sipping infusions tasting of all fruit, and most herbs, and spices, and last but not the least – the famous Polish "high-voltage" alcohols. We may have no right to brew whisky, but have you tried our Śliwowica?
A stay relaxing the body and mind alike in one of the region's spas is certainly a great idea too. Especially as such venues offer an additional convenience: setting all your events in their grounds means that your team can easily return to their rooms when the activities for the night are over.
Many individual tourists returning to Małopolska report that they visited the region earlier as part of incentive trips. Could a better recommendation be needed?
Małopolska has more to offer. Look and see: